How To Add Resource Packs To Minecraft
Last modified on Feb 25, 2021 in control panel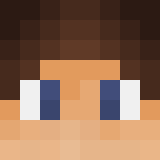 By ApexHosting
Overview
Adding a Resource Pack to your Minecraft server is an excellent way to bring excitement to the visual aspects of your community's gameplay. With thousands of texture packs, there are endless possibilities to create your perfect server. While installing a resource pack to your server can be tricky, we will walk you through the process to ensure a smooth installation.
How to Install
Finding a pack:
The pack needs to come from an official website such as CurseForge (https://www.curseforge.com/minecraft/texture-packs).
Confirm that the resource pack is made for the version of Minecraft your server is running.
Download the pack to a known directory on your computer.
Setting Up Dropbox
Sign into the Dropbox website.
To the right of the Dropbox site, click the "Upload Files" button.
Navigate to your chosen resource pack on your computer, select it, and click "Open".
Wait for the file to upload.
When it has finished click done.
Find your texture pack in the Dropbox file list and press the share button.
Ensure that your link settings for the file are set to "Anyone with the link can see it."
Copy the link to your clipboard.
Configuring Your Server
Login to your Multicraft panel, select and stop your Minecraft server.
Click on "Files" and then "Config Files"
Click server settings.
In the "resource-pack=" field, paste the public link you copied from Dropbox.
The public link you copied from Dropbox must be changed from https://www.dropbox.com/somestring…?dl=0 to https://dl.dropboxusercontent.com/somestring…?dl=1 You have to change the 0 at the end to 1.
Click save at the bottom of the page
Start your server again.

Common Issues

FPS is dropping after you install the pack

If a player is getting this issue, the resource pack may be too intense for their computer to handle. Using a less demanding pack for the server will allow players to use the pack with less worry for lag.

Players clicking Yes on the resource pack popup but nothing changes.

If when the player clicks "Yes" on the popup and nothing happens, this is generally due to an issue with the link inputted in the server settings. First, make sure that the Dropbox was set to "Anyone with the link can see it." and that the link was changed from https://www.dropbox.com/somestring…?dl=0 to https://dl.dropboxusercontent.com/somestring…?dl=1. This can also be from the texture pack not being made for the server version you are running.

Related Content

Changing world seed
Adding a world
How to add plugins
Used in video
Ski Resort
Block Pixels
Annahstas Beastrinia
LB Photo Realism
3D Default