How to Install and Use the SkinsRestorer Plugin
Last modified on Oct 26, 2022 in Plugins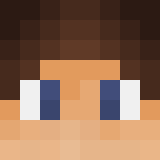 By Noah
Overview
One of the perks of owning a Minecraft server is the option to enable offline mode. This lets people with unofficial copies of Minecraft join the server, but you lose access to whitelists and player skins in the process. The standard Steve skin is a classic, but we can all agree that having tons of Steve's running around for hours can get a bit boring. The SkinsRestorer plugin was created to solve that problem. By installing this plugin on your server, you and your players can restore your normal skins, or use any other skin you happen to find and want to try. Here is how to install and use SkinsRestorer on your Apex Hosting server.
Downloading the Plugin
Navigate to the SkinsRestorer Spigot page.
In the top-right, press the blue Download button.

Save the file to a safe location for later.
Once this is complete, you are ready to add the .jar files to your Minecraft server!
Server-Installation
Navigate to the Apex Server Panel, then stop the server.
Scroll down to the Game File section, then make note of the server version.

Ensure the version is plugin-compatible, such as PaperMC or Spigot.
Afterwards, enter the FTP File Access in the left-hand menu and log in.
Locate or create the plugins folder, then enter it.

Press Upload in the top-left menu, then drag + drop the .jar file(s).
Once at 100%, return to the main panel page, then restart the server.

Usage

Using the plugin is pretty straightforward. There are only a handful of commands to change your skin along with a useful GUI that will show all of the different skins that have been used on the server since the plugin was installed. Here is a full list of commands along with examples of how to use them.

| Command | Usage | Example |
| --- | --- | --- |
| /skin set | Changes your skin to the one specified. Change to a URL or the username of the skin you want to use. | /skin set iVestri |
| /skin update | Updates your current skin to the most recent version. This is useful if the skin you are using has been altered or isn't displaying correctly. | /skin update |
| /skin clear | Removes your current skin and changes you back to the default Steve skin. | /skin clear |
| /skins | Opens the skins gui. This menu will show all of the skins recently used on the server. You can use one of the skins by clicking on it in the menu. | /skins |
| /sr status | Shows the current status of the plugin. This is useful if you are experiencing issues and want to make sure the plugin is still running properly. | /sr status |
| /sr props | Change to the name of a player on the server. This will show you the player's skin settings, including a usable skin url. | /sr props iVestri |

Conclusion

Being able to change your skin on the fly is a very useful tool for any server to have. This is great for players that don't have an official copy of the game. Your players can use a custom skin instead of the default Steve we all know and love. They can also change at any time they like without ever having to leave the server. If they see a skin they like online or happen to make one while playing on the server they can switch to it very easily with just a few quick commands. With the help of this guide and the SkinsRestorer plugin, you are ready to bring more customization options to your server.
Helpful Links

How to Install Plugins
Plugin Installation Service
Our Recommended Plugins