How to Change your Minecraft Skin
Last modified on Aug 23, 2022 in General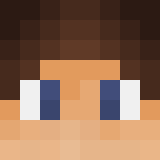 By Dalton Whalen
Overview:
Minecraft is all about individuality, providing each player the chance to demonstrate their skills in a variety of fields. Whether it is exterior building, redstone, interior decorating, or command blocks, there is a uniqueness to each player. Minecraft also features the ability to add customized player skins, which is a great chance to become even more unique when playing on servers with friends or any others. While a majority of players have previously changed their skin at least once, we will be covering the different methods across devices.

Java Edition:
Minecraft Launcher:
Recently in Minecraft, the ability to change skins quickly through the launcher has been a very helpful feature. By storing existing skins in a library, you can switch between multiple of them whenever it is desired.
Open the Minecraft java edition launcher.
Navigate to the Skins section at the top.

Press New Skin to access the skin upload menu.
Press Browse, then navigate and upload your desired skin file.

Finally, you can press Save & Use at the bottom to change it.
Minecraft Official Website:
If the launcher is not working or you prefer the original method, the skin can also be changed on the official Minecraft site.
Navigate to the Official Minecraft website's skin page and login.
Select the desired player model type
Either drag + drop or press Select A File to upload your desired player skin.

The skin should then be uploaded at the bottom of the page and applied to your character automatically.

Once this is complete, the skin should update within just a few minutes, allowing you to join anyone online and show off your new look!

Bedrock Edition:
Character Creator:
With Minecraft Bedrock Edition, the use of custom items is heavily pushed, allowing players to have custom parts that normal skins could not have. Some parts require micro-transactions, but some of them are also free to use.
Open your Minecraft Bedrock Edition game.
Navigate to the Profile in the bottom-right.
Scroll to a character slot, then press Create Character or press Edit Character.

In the Character Creator section, choose the Body and Style pieces you want.

Exit when completed to save the character automatically.
Custom Skin:
If you prefer using the old skin format or want to use the same skin as a Java Edition game, this is also very easy to do!
Open your Minecraft Bedrock Edition game.
Navigate to the Profile in the bottom-right.
Scroll to an empty character section, or press Edit Character.
Navigate to the Classic Skins section, press Owned, then use the Import button.
Find your desired skin file, open it, then select the body type.

Exit when completed to save the character automatically.

The skin should then update within a few minutes, if not sooner, allowing you to go in-game and show your new skin!

Conclusion:
Overall, the process of changing the player skin has become more streamlined over the years, allowing almost any player to customize their look, regardless of device. Whether it's for roleplaying purposes or just trying to look cool, changing your skin is a must when playing online with others. From large computers to smaller phones, you can look cool anywhere!

Common Issues:
My skin isn't changing:
This often means the game has not been fully restarted since changing the skin. The player skin will often change quite quickly, but if it is not loading after a few minutes, try to log out of the game and log back in.
I can't see any player skins at all:
Oftentimes, this means there may be a connection issue to the Minecraft skin servers, or the server is on offline mode. When the server is set to be offline, any player can join, but skins will not load normally without the use of additional mods/plugins.
My skin won't properly upload:
If you are receiving an error when uploading the skin, make sure it is a 64×64 or 64×32 file size. If the image file is not exactly the correct size, it will not upload properly and provide errors.

Helpful Links:
How to Play Minecraft with Friends
Minecraft Official Skin Page