How To Add Plugins With Bukget Plugin Manager in Multicraft
Last modified on Apr 7, 2021 in control panel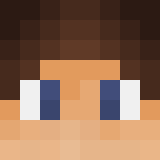 By ApexHosting
NOTE: Before adding plugins you need to ensure your server is running some form of Craftbukkit or Spigot otherwise they will not work.
To add a plugin from the panel will use a feature called Bukget by navigating over to the left side management options menu and clicking Bukkit Plugins.
The following page then lists the various Craftbukkit plugins offer by Bukkit from their repository. From here you can search various plugins base on their category, plugin name, description, or status.
Installing a plugin onto your server
Start off by searching for a plugin you're interested in either by category, name, description or its status.
Once you find the one you want, click the name of the plugin to be directed to its information page.From here you will be presented with important information that will ultimately determine if the plugin is compatible with your server.
Since Bukget can't determine what version is right for your server, you will need to review the information it provides. Then choose the respective version accordingly by utilizing the CraftBukkit Version Compatibility pane over to the right as shown in diagram 1. The Version indicates the Minecraft version its compatible with. So if you are running a 1.8 server and its list 1.8 under Version then the plugin version next it would be one you would select from the Version dropdown.
Once we have our plugin version selected we can then click the Install button to install it onto the server.
After a few seconds the plugin will be installed and can then be loaded up by either restarting the server or reloading the plugins with the /reload command.
To further confirm that the plugin has loaded onto the server you can head to the server console and type in the "pl" command to list all active plugins. If the respective plugin shows as green, you're good to go. If it's red then there was an issue when trying to load it; for more information you will need to review the console or server log on the details or contact Apex support for a consultation.
Order your Minecraft server hosting from Apex and get started today.