How To Add Plugins With Spongeforge
Last modified on Feb 25, 2021 in Control Panel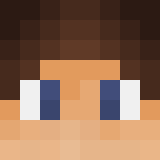 By ApexHosting
Overview
Having mods or plugins is an excellent way to bring excitement to your Minecraft gameplay. While mods and plugins are both great, by default they are not compatible with each other. If you want mods on your server, you won't be able to use plugins. There may be some features you want your server to have that you can't find any mods for or you may want to add some features that don't require installation client side. With Spongeforge, you will be able to have both mods and plugins, however, there are some restrictions with this. Adding Sponge plugins is not too difficult and we will be walking you through the steps on how to add them to your Minecraft server.
How To Add Spongeforge Plugins To Your Server
Finding the Plugin
Head to the official Spongeforge plugin page. Here you can search for your desired plugins.
Once you find a plugin you are interested in, click it and make sure to read the page to check for any dependencies. Not having the dependency plugins will cause the server to crash.
You will also want to check to make sure you are downloading the correct version. You can see the plugins version by going to the Versions tab on the plugin page. You should see it say Sponge with a number next to it. If it has the number 7, this means it's made for 1.12.2, the number 5 is 1.10.2, and the number 6 is 1.11.2. So for example, `Sponge 7` would be for 1.12.2.
Once you confirm that you have the right version selected, press the download icon to the right of the version.
Uploading the plugin
Go to the game panel and stop your server.
To the left of the game panel, click on FTP File Access and go into the mods folder.
Click on "Upload" then drag in the plugins you downloaded. Wait for it to fully upload before leaving this page.
It is recommended that you generate a new world to ensure that there is no corruption.
Go back to the game panel dashboard and start your server, the plugins should now be loaded in.
Recommended Plugins
LuckPerms (https://ore.spongepowered.org/Luck/LuckPerms)
Nucleus (https://ore.spongepowered.org/Nucleus/Nucleus)
GriefPrevention (https://ore.spongepowered.org/blood/GriefPrevention)
Worldedit (https://ore.spongepowered.org/EngineHub/WorldEdit)
Common Issues
Server is crashing on startup after plugins are added
If the server is crashing on startup after you add the plugins, it is likely due to either a missing dependency, wrong version, or a corrupted jar. Check all of the plugins you added and confirm that they are the correct version and that they don't have any dependencies. If you confirm all of this and it still doesn't start, remove all the plugins and add them one by one to narrow down exactly which one is the issue. This is time-consuming but effective too.