Start a Craftbukkit or a Bukkit Server
Last modified on Aug 18, 2022 in modpacks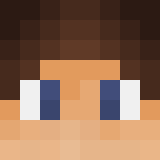 By ApexHosting
This modpack is fit for small to medium server population.
Bukkit servers are very popular because server owners can easily add plugins to add advanced features and customization to the game. Bukkit basically is a Minecraft API that is used for multiplayer that is used to make it able to use plugins like essentials on your server! It is very easy to create a unique and fun server using a handful of plugins.
The best part about a Craftbukkit server is that these plugins are only required on the server itself and all players simply need to use the normal Minecraft launcher to connect. The only issue that you need to be cautious of is that not all plugins are updated and might not be ready for your chosen version of Minecraft. Out of date plugins can cause conflicts and other issues that ultimately result in crashes of the server making it frustrating. Another common issue with Bukkit servers is that poorly coded plugins will consume RAM quickly and not release it causing the server to start to lag when it runs out of RAM. Here at Apex Minecraft Hosting we are familiar with this issue and have helped server owners easily resolve this by integrating automatic restarts into every server which clears out the RAM and keeps everything running smoothly.
How To Make a Spigot Server With Apex Hosting
Select your server package from our pricing page
On the 'Configure Your Server' page, complete the required fields
Under 'Server Version', select your version from the dropdown list
Complete the order and your Spigot server will be created instantly