Setup and Play a FTB Ultimate Reloaded Server in Minecraft
Last modified on Apr 13, 2022 in Modpacks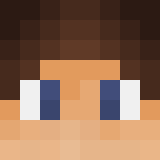 By Dalton Whalen
Overview:
Vanilla Minecraft offers several different gameplay paths to choose from, whether it's building, redstone mechanics, or exploration, there is always something to do. After some time, this may become mundane and some new gameplay elements may be of interest without changing too much. Introducing FTB Ultimate Reloaded, a modpack focused on adding magic, technology, exploration, and end-game items. With Apex Hosting, it is extremely easy to install and use this modpack, so today we will show you how to get started!

Summary:
FTB Ultimate Reloaded is a modpack based on the original 1.4.7 FTB Ultimate modpack. With well over 100,000 downloads, this mod has brought the original modpack into the 1.12.2 version. Featuring tech, magic, and exploration from a variety of different mods, the light-weight FTB Ultimate Reloaded is one of the more popular FTB packs available.

Server-Side Installation:
Head to the Apex Server Panel, then scroll down to the Jar File section.
Click the menu dropdown, then scroll or search for Ultimate.

Select FTB Ultimate Reloaded then press Change Version.
It is recommended to create a new world when prompted, to prevent any issues.
Restart the server to load the modpack
Client-Side Installation:
Download and install the FTB launcher from their site here.
When the app is opened, go to Browse, then search for Ultimate.
Click the one named FTB Ultimate Reloaded, then press Install.

Once it is done, you can return to the My Modpacks section to find the installed pack.
Press Play to start the game with the modpack.
How to Get Started:
There are many mods that are included, however each may be useful at different times. These mods can be accessed at any time, although some are more difficult to get started with.

Early-Game:
Upon first getting started, there are a few mods that may be helpful and possible to use

Mid-Game:
Once you've obtained some ores and blocks, you can start expanding your gameplay to make survival easier.

End-Game:
If you've run out of basic Minecraft things to do and want to really get advanced, there are a few mods that can take plenty of time to tinker in.

Conclusion:
Overall, if you are looking for a light-weight mod to tinker and explore in, FTB Ultimate Reloaded has you covered. Even the simple mods, like Forestry, are able to become important when combined with each other. Whether you choose to battle every Twilight Forest boss, build a detailed home using chisels & bits, or even programming computer robots, there is plenty for you to do in this mod. I personally love building massive quarries to dig out the world, then sorting it all through the pipelines. With so much to do, you'll have plenty of fun with this modpack!

Common Issues:
I get an error when joining the server:
Often, if a player is unable to join the server, it is because the modpack isn't properly installed on your own computer. Ensure you are using the official FTB Ultimate Reloaded modpack on the FTB launcher to have all of the proper mods installed to join the server.
My server is stuck loading:
This often happens when a mod is removed from an existing world. You can force the world to load by going to the server console and entering /fml confirm. That should then load the world with the missing mods removed.
Modded items aren't spawning in the server:
If the mods appear in the creative menu but are not properly appearing on the server, it often means the server is not properly using the modpack. Ensure that the server was switched to FTB Ultimate Reloaded through the panel and restarted to load it up.

Useful Links:
How To Change The Minecraft Server Version
FTB Ultimate Reloaded Mod Page