How to Save a World on a Valheim Server
Last modified on Sep 24, 2021 in Valheim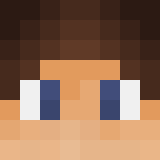 By Dalton Whalen
Overview:
Valheim, like many other games, takes place within a single world file. These files will contain all player buildings and progress, which tend to be very important. You may want to download the world file from a Valheim server, in order to play single player, share the world, or more. With Apex Hosting, downloading a Valheim world is quite easy, so today we will show you how to get started!

Downloading the World:
Navigate to your Apex Server panel, then stop the server.
Scroll down to the World section and make note of your world name.

Enter the FTP File Access on the left-hand side, then log in.
Access your worlds folder, then locate any files that begin with your world name.
Use the check boxes to select all of these files, then press Zip at the top.

From here, we recommend downloading the world using an external FTP Client such as Filezilla. Our guide on this can be found here.

Adding the World to Singleplayer:
Once the world .zip file is downloaded to your computer, you can do whatever you would like with it, such as adding it to a singleplayer world:
Open the Windows Start Menu, then type in "%APPDATA%\..\LocalLow", then press Enter.
From here navigate to IronGate\Valheim\worlds.

Unzip the files from the downloaded .zip into this folder.
Conclusion:
Afterwards, your world should now be available offline. Whether you are playing it on singleplayer, sharing the files, or simply keeping a safe copy to restore later, it will be yours to decide. If you ever decide to re-upload this backup, you can simply reverse the process by reuploading the .zip to the server. With that, you can now continue your Valheim adventures through your world and keep having fun!