Project Zomboid Soft Reset Server
in Zomboid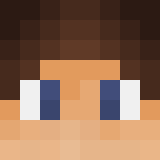 By Nathan Young
Overview
Whether you're modding your Project Zomboid server or having fun with commands, sometimes the world can get messy. This can mean too many zombies are roaming around or items are left all over the place. Solving these kinds of problems requires you to perform a soft reset on the server. This process will reset several aspects of the game back to default, without erasing player progression. Doing this may be confusing or fearful since owners don't want to completely restart their world. Due to this, we've created this Apex Hosting tutorial to give you more information about soft resets and how to do them on your Project Zomboid server.

Understanding Soft Resets
As previously mentioned above, soft resets will only remove or change in-game aspects back to normal. For example, if you have too many trash items or corpses on the ground, they'll be erased from the world. This can greatly come in handy for Project Zomboid servers, as it can help with performance and cleanup the environment. As an added benefit, it'll also reset loot inside containers to be replaced with different materials. If you're having bad luck at finding equipment, then performing a soft reset can help. As for the specific of what this process does, review our subsection below to understand more about it.

World Changes
The chart below details everything a soft reset will impact on your Project Zomboid server.
| | |
| --- | --- |
| Removes all items left on the ground in-game. | Deletes all corpses and zombified players from the world. |
| Erases and replaces every container's loot, including player-made ones. | All zombies get reset and will reappear differently. |
| Deletes any blood splatters in the world. | Resets building alarms and the game clock. |
| No buildings by players will be deleted. | No inventories from players will be reset. |
How to Soft Reset Project Zomboid Servers
Performing a soft reset on your server is easily done on our panel, as it only takes a few seconds. However, if you're worried about losing player progress, then backing up your server files is suggested. This can be done by accessing and downloading them through the FTP panel. Restoring them only requires you to upload the files back into the server. Otherwise, using the Backups area from the panel is another option. Besides this, review the following steps below to learn how to soft reset your world.
Head towards your Apex server panel, and click Stop at the top.

Once everything is shut down, navigate to the Customizations area to the left.

Locate and check mark the Soft Reset option under the World category.

Return to the main panel and Start the server to apply the changes.
When it's loaded, disable the same option so it doesn't continue soft resetting.
Common Issues
Soft Reset Persists
If the server continues to soft reset itself, then make sure you've disabled the option in Customizations. This doesn't revert by default, so manually toggling it is required. Simply uncheck the Soft Reset option and Restart the server to ensure it doesn't occur again. It can be easy to forget about this, so always remember to switch the setting on and off accordingly.

Missing Items
Sometimes, players may lose items if they aren't stored properly. All inventories aren't reset, so keeping all resources on your character is ideal before a soft reset, as containers do get rolled back to default. This includes ones that have been created by players, which may confuse some. With this in mind, make sure to always keep important items in your inventory before doing this process. In cases where you wish to restore the world, then either do it yourself with previously downloaded files or in the Backups tab in the panel.

Useful Links
How to Add Mods to Project Zomboid Servers
Using Commands on a Project Zomboid Server
Connecting to a Project Zomboid Server via FTP
Project Zomboid Dedicated Server Hosting