How To Use Multiverse Core Plugin
Last modified on Nov 1, 2021 in Plugins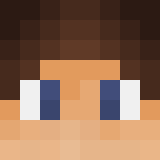 By ApexHosting
The Classic Server Plugin
Multiverse-Core of Server-ness
Ever wonder how servers have so many mini-games and worlds? Wonder no more! Multiverse is another plugin you'll often find in various types of Minecraft servers. The way that it is best applied in a survival server with an mcMMO focus like this one is by allowing you to separate a "spawn-world" from the main world that you'll play in. Many servers do this, having a sort of "lobby area" that cannot be edited but where players can buy and sell items or learn more about the server before going off into the main survival world. In this particular type of server there is not much configuration needed for Multiverse, most of it revolves around how many worlds you have, the base command for the plugin is /mv and the entire command documentation can be found below.
Plugins require you to run a Paper ( We recommend Paper ) or Spigot jar in order to load the Multiverse Core plugin on your server. You can find a guide on changing your server jar here.
How to install Multiverse-Core
Panel Installation
Make sure your server is running Paper or Spigot. You can check this in the jar dropdown on the game panel dashboard.

To the left of the game panel, press the Plugins List tab.
Type in "Multiverse-Core" in the name search and scroll until you find it. Then click on it to open the download page.
At the bottom of the page, check the version you have selected. It's good to cross-reference this to the official Bukkit or Spigot page.
Find the correct version from the version dropdown, select it and press install.
Go back to the Game Panel and restart your server. You can check if the plugin was installed successfully by typing "pl" into console.

Install through FTP
Once the file is downloaded, put it in an easy to find spot like your desktop or a folder for later.

Go to the official Multiverse-Core page on Spigot and since there is no files tab, this means that as long as your server version is listed you are good to click on download.
Head to the Game Panel and click FTP File Access to the left of the panel.
Once you login to the FTP File Access you will see a list of your files. Open the plugins folder and click "Upload" to the top left of the page.

Drag your plugin over to the right side of the page and wait for it to reach 100%.
Go back to the Game Panel and restart your server. The plugin should now be installed. You can check this by typing "pl" into console.

This shouldn't be a plugin that you need to touch too much unless you're planning on adding worlds which is not recommended for smaller scale servers.
Commands




 	
/mv list : Lists all of the worlds that you can enter

 	
/mv : This is your base help command

 	
/mv info : Gives you info on the world you're in or the world you select in the command's arguments

 	
/mv create : Allows you to generate new worlds from scratch (be careful if your server is small, generating a new world or multiple worlds can cause lag and/or crash it)

 	
/mv import : Allows you to import a world that you have previously uploaded to your server

 	
/mv reload : Basic reload function, reloads config files and all world files





(Included commands above are not all the plugin commands. More can be found at the link above and by using the command /mv in game)
Conclusion
Multiverse is most often used to important and upload various different worlds that a server owner may want to put in their server. It can also be used to generate all sorts of different types of worlds from in game and is a useful tool for any server that needs more than the default three worlds! And as Always, We hope you have, lots of fun.
Useful Links
Command page link: https://github.com/Multiverse/Multiverse-Core/wiki/Command-Reference
Link: https://dev.bukkit.org/projects/multiverse-core