Just Enough Items Mod for Minecraft
Last modified on Sep 1, 2022 in Mods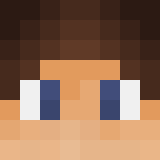 By Nathan Young
Overview
As you play through a Minecraft world, recipes are crucial to create any block or tool that you'll need to use. This is especially true when playing with mods, as learning new recipes can be confusing for unfamiliar players. While searching for crafting information online, it can become tedious, leading to a desire for an all-in-one recipe manager. Fortunately, Just Enough Items (JEI) is a Minecraft mod that displays information for vanilla and modded crafting recipes. In addition to this, you may review the usage of items among other information from the mod. In this Apex Hosting guide, we'll showcase the JEI mod to help you get started with an easier crafting experience on your Minecraft server or world.

Installation
The JEI mod is required on the launcher, but isn't for the server. Although, it's highly recommended to install it on both to ensure compatibility and control.

Client
Head to the JEI CurseForge page, then select Files.

Click View All and begin searching for the right type and version.
Once you found that, press the mod file's Name and continue to Download it.

Drag and drop the file into your localized mods folder on your launcher.
Note: You may review the Forge or Fabric instructions to install mods on your client.
After installing it, load up your game to confirm everything works as intended.
Server (Optional)
Head towards the Apex server panel and select FTP File Access in the top left.
Login with your password, then enter into the mods directory.
In the top left corner, click Upload and drag the mod into the respective area.

Wait for it to reach 100% and once that finishes, return to the main panel to Restart the server.
When everything loads, join the server to confirm it works.
Getting Started
The Just Enough Items mod was released in 2015 by mezz and accumulated over 178 million downloads! The Fabric variant only supports 1.18 to 1.19 while the Forge type supports 1.8 to 1.19. The JEI mod is an essential tool for large modpack, such as the Better Minecraft and Valhelsia 3 packs. It's truly a useful modification that can be added to your launcher and or server.

Item List
Whether in survival or creative, viewing your inventory will display the item list of all your in-game materials. You may click through the pages at the top to see everything. This is extremely useful to confirm if your other mods are working or seeing what's possible to create/use in your server or world. In large modpacks, the JEI mod can display hundreds of pages depending on all the other mods. That can cause some headaches to go through each page to find one item though.

Search Bar
Instead of using the pages at the top right, you can lookup an exact item's name in the bottom right corner. For instance, if you lookup "Nether" in the text box then anything relating to that word will appear in the item list. This applies to all modded entities too, which makes it a lot easier for you to find what you need. However, there is a tool icon next to the search field which allows you to configure some settings. It requires the Configured mod to be installed to work properly.
Recipes
The most important aspect to the JEI mod is being able to view recipes, which can be done by hovering over the item and pressing R on your keyboard. That only applies to any craftable materials, so you cannot see a recipe for a dirt block. However, remember that this allows modded items to be viewable, such as gadgets from Charging Gadgets. If there are more recipes for one item, such as potions, then you can use the arrows in the GUI to see them all.
Usages
In addition to viewing an item's recipe, you can press U to see other information such as enchantments if applicable like on a Diamond Sword. In some cases, you can also view other uses such as fuel, blasting, smelting, stonecutting, etc.. This provides extra information to help you better understand the item's functionality despite if it's vanilla or modded.
Bookmarks
If you're wanting to save specific items or blocks to easily locate them, then hover over it from the item list and press A on your keyboard. It'll display in the top left corner of your screen, like a piece of Netherite Ingot. You can have an unlimited number of bookmarked items! However, you can remove them from the bookmark list by using the same process for adding them. This will be useful to you when attempting to craft modded items that require several different parts.

Cheat Mode
Allowing cheating with the JEI mod means you can obtain any in-game items or blocks from the list. However, it's configurable in your world's serverconfig directory in the jei-server.toml file. You'll need to use the FTP panel to access these cheat settings. Once you're there, you can toggle this for server operators, creative mode players, or anyone that has the /give command. Once everything is set up, you can left-click an entity from the item list to obtain a full stack. If you want only one item, then right-click it. Additionally, you can delete items from your inventory by dragging them into the list. This can be helpful for admins or builders to better manage their inventory and world.

Addons
Due to JEI's popularity, there are many additional mods that can integrate into the main mod. This can be crucial for certain modpacks or mods since not every mod has a recipe handler. You can find a list of popular addons in the list below.
JEI Professions – Adds villager jobs to the categories to view specific jobsite blocks.
JEI Enchantment Info – Adds more details for all enchantments.
JEI Integration – Provides recipes for mods that don't innately have it.
JEITweaker – Adds CraftTweaker support to hide items, categories, and implement JEI descriptions.

Conclusion
New players that join your server may not have a full understanding about Minecraft or any mods you installed. A good example of this is when a player gets confused about crafting and cannot locate required items for it. Being able to view recipes and craft items with the JEI mod improves their gameplay experience. Additionally, you can implement addons to provide more crafting support for yourself or others. Using the mod's tools is a great way to enhance your server and create a user-friendly environment. We hoped this resource helped you learn how to use the Just Enough Items mod to make crafting easier in-game.