How to Set a Password on a Sons Of The Forest Server
Last modified on Sep 18, 2023 in Sons Of The Forest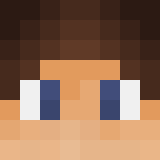 By Nathan Young
Overview – How to Set a Password on a Sons Of The Forest Server
Hosting a dedicated Sons Of The Forest server is a wonderful way to enjoy a survival horror adventure with friends. However, there may be unwanted players that join due to the game's design. This is caused by the fact that anyone can look up a SOTF server and connect to it from the multiplayer list. If you're wanting a private experience, then consider setting up a password to prevent random players from joining. Fortunately, this is a straightforward process since our panel is user friendly and allows you to quickly configure it. However, newcomers to the hosting scene may be unfamiliar with our system. Due to this, we've created this Apex Hosting guide to show you how to set a password on your Sons Of The Forest server.
Private Sons Of The Forest Servers
Once you've created a password, unauthorized players cannot join the server. This serves as a way to protect against griefers, cheaters, or simply unwanted users in your world. Effectively, this makes your server completely private that is only for friends and family. This is a great way to build bases and battle demonic entities with others, while not worrying about random players joining. Whether you're testing out new features or customizing settings, setting a password is an essential part of hosting a Sons Of The Forest server. With this in mind, the subsections below guides you through the process of making one and joining with it.
Creating a Password
The exact steps involved in creating a password for your SOTF server is simple, as it's all accessible in the main panel. There's no need to locate a specific file or anything of the sorts, as we make it super easy to accomplish. When you're ready, follow along below to configure the password.
Head towards your Apex server panel and click Customizations on the left-hand side.

On this page, locate the Server Password field and proceed to type anything you want.

After doing this, return to the main panel and Restart the server to apply this change.
Joining the Private Server
The process for joining the server is also easy to do, but requires you to enter the previously created password. This difference from the normal way makes it so only authorized players can enter the world. Whenever you're ready, follow these steps below to join your protected SOTF server.
Launch Sons Of The Forest on Steam, then click Multiplayer and Join from the menu.

Continue to change Source to Dedicated and type your Server Name in the Filter field.

Note: This name is configured in the Customizations area of your main panel.

After doing this, hover over your server and click the Join button on the right.

When prompted, enter your Password in the text box and press the Connect button.

If successful, you'll see the "Game is Starting" message and will load into the game.
Common Issues
Cannot Find My Server
In cases where you're unable to locate your server in the dedicated list, make sure you've switched the Source to Dedicated since that's required. Once you've done this, proceed to enter your Server Name in the Filter text box. Afterward, you should be able to successfully find your server in the list. Otherwise, you may have accidentally typed the wrong name or it never updated on the panel. Remember, you have to Restart the Sons Of The Forest server after setting this up so you can search for it accordingly. Occasionally, this may take a while for it to come online. With this in mind, you might want to press the Refresh button at the bottom right of your screen to update the server list.
Password is Incorrect
If after setting up the password and attempting to join the server it fails, double check you've typed it correctly. This means you have to include any capitalization and special characters, along with any numbers. Additionally, confirming that the password was saved is another option to solve this situation. This is done by navigating to the Customizations area and checking the corresponding field. If nothing is there, retype your password and Restart the server to apply it. Afterwards, you and others should be able to make the connection without further issues. However, you may have to reboot Sons Of The Forest and try again.
Useful Links
Sons Of The Forest Server Hosting
Information & Release for Sons Of The Forest
The AI System in Sons Of The Forest
Sons Of The Forest vs The Forest
Sons Of The Forest Guides