How to Join a Rust Server
Last modified on Sep 2, 2022 in Rust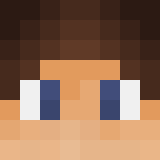 By Dalton Whalen
Overview:
Rust is a game purely about surviving in a world where everything is out to get you. Whether facing the environment, animals hunting you, or even other players, you must be willing to do anything to live through another day. Entirely built upon multiplayer, joining a server in Rust is a necessity. While there are many official servers available, having control and joining your own is often much more entertaining. With Apex Hosting, it is very easy to set up and join a Rust server, so today we will show you how to get started!

Setting the Server Version:
If installing Rust on an existing server, we highly recommend backing up all files ahead of time through the FTP File Access. When you are ready, you can proceed:
Navigate to the Apex server panel, then stop the server
Scroll down to the JAR File section, then open the dropdown
Search for Rust, then select Rust.

Select Change Version when prompted, generate a new world when prompted, then restart.

The server will now begin to start up and create the new Rust world. Keep in mind, this may take a few minutes, especially on the first start.

Connecting Through Console:
When on your Apex server panel, scroll down to the IP Address:Port section.
Copy the client.connect IP from the panel.

Start up Rust through Steam.
When on the main menu, press "F1", paste the text, then press enter.
Connecting with the Server Browser:
Open your Rust game client.
Once launched, press Play Game
Choose a section from the list depending on your server:


Community – Vanilla Rust servers.

Modded – Modded Rust servers with Oxide.

Favorited – Servers favorited directly.

History – Servers that were previously joined.

Use the search bar to locate the server of your choice.

Press "Join Server.
Connecting Through Steam Servers:
Open your Steam client, then go to View > Servers at the top.
Navigate to the favorites section, then press Add a Server.
Input your server IP, then press "Add This Address to Favorites".

You can now refresh the page, select the server, then press Connect.

Once any of these methods are complete, you should begin connecting to your Rust server. It may take a bit of time to load due to the size of the game, but after a bit you will spawn in and be ready to survive!

Conclusion:
Overall, there are multiple methods to achieve the same result. I personally prefer joining through the console to start, then visiting the "History" tab to join the same server repeatedly. With the ability to set custom seeds and control your own game, there is much that can be done with the game. Whether you prefer to build the largest bases, own a car dealership, or fight other players, there is plenty to be achieved!