How to Change the Name of a Sons Of The Forest Server
Last modified on Sep 18, 2023 in Sons Of The Forest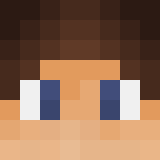 By Nathan Young
Overview
Customizing your dedicated Sons Of The Forest server allows you to control many aspects, from basic to advanced. This serves as a means to personalize your experience, with some being for other reasons. One of these is fundamental, known as the server name setting that allows others to locate it in-game. Without doing this, players will have a difficult time finding it in the dedicated list area. Fortunately, setting this up is easily done by our panel since it simplifies the entire process for your convenience. However, newcomers to the SOFT hosting scene may be unfamiliar with our system. Due to this, we've created this Apex Hosting guide to show you how to change the name of your Sons Of The Forest server.
Sons Of The Forest Server Names
Sons Of The Forest server names play an important role in branding or personalizing it. This is due to the fact that anyone can view it in-game from the dedicated list area. Whether you want to build a community or private server, naming it allows you to customize its appearance for all to see. With this in mind, the subsections below guides you through this process. Additionally, we'll show you where it appears in the multiplayer server list. Remember, players won't be able to find it without a defined name. Make sure to review the information carefully and kickstart your survival horror adventure with friends afterward.
Changing the Server Name
Our panel makes this entire process simple for you, as there are no files to search for and tweak to name your server. The basic settings are all accessible from one convenient page, only requiring a restart to apply them. Server owners can have anything they want for their name, but we strongly recommend having it shorter than longer. This is due to Sons Of The Forest having a limited number of characters when searching through the dedicated list. However, longer names should still appear, but players may not be able to type it all in the filter system. Besides this, follow along below when you're ready to start this process.
Head towards your Apex server panel and press Customizations near the left.

While on this page, proceed to change the Server Name field to anything you want.

Afterward, return to the main panel and Restart the server to apply the name.
Finding Your Server In-game
Once you've configured your server's name, it'll appear in the dedicated multiplayer list when attempting to join. Remember, players may have a difficult time finding it if the characters exceed SOTF's limit. The maximum number of these are 32, leaving plenty of room for your name.
In any instance where this goes over the amount, it'll disallow players from entering anymore. However, it should still reveal the server in the list if the name is close enough to the correct one.
Common Issues
Server Name Failed to Update
In cases where you or others are noticing the name isn't updating properly, make sure to Restart the server after changing it in the panel. Remember, a reboot is absolutely necessary for this change to take effect. Without doing it, the name will appear as normal or what was previously configured. However, you may need to press the Refresh button on the bottom right corner of the multiplayer servers list area. This should make it appear, but players may need to retype it in the Filter field. Otherwise, restarting Sons Of The Forest might be another option for you to try.
Cannot Locate My Server
Occasionally, you and other players alike may not be able to find the server in-game. This tends to happen when failing to switch the Source to Dedicated while searching for it. Make sure to do this, then enter the correct name in the Filter field to locate the server. Afterwards, it'll appear for anyone to join unless you've created a password for it. In situations where the problem persists, use the Refresh button accordingly to update the server list. This will hopefully resolve the issue and allow you or others to join without further troubles.
Useful Links
Sons Of The Forest Server Hosting
Information & Release for Sons Of The Forest
The AI System in Sons Of The Forest
Sons Of The Forest vs The Forest
Sons Of The Forest Guides