How to Change a Bedrock Edition Skin
Last modified on Jan 3, 2023 in general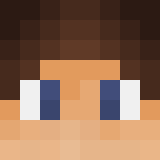 By Nathan Young
Overview
Customizing your character in Bedrock Edition of Minecraft can be tons of fun, as there are hundreds of skins to create and purchase from the marketplace. Overlooking these customizations results in the default skin, which isn't appealing to most players. This leads people to change their character's appearance to anything they find interesting. There are many choices in the market, ranging from anime to Disney characters with unique features. These skins can also be used for easily locating players in-game, as they are different from default characters. Luckily, the creators of Minecraft made the design process easy with a few clicks. In this Apex Hosting guide, we'll detail how to change your Bedrock Edition skin to play as anything you want.

How to Change Bedrock Skins
The process for changing your character's skin is almost the same for Windows, PlayStation, Nintendo Switch, Xbox, and Pocket Edition. There are two different types of skins, custom and classic. The first one is where players can manually create their character through a variety of options. The other choice are pre-made skins from Mojang or the marketplace. The process for both of these methods may slightly differ from console to console. For example, Windows 10 and PlayStation 4 would have different user interfaces for changing skins, but nonetheless are similar. This can also apply to importing custom ones on your character, as the process varies or is incompatible on certain platforms. Regardless of the version you play on, follow the instructions below to get started with classic or custom skins.

Classic Skin
Open Minecraft from your platform and head towards the main menu.
In the bottom right corner, select the Dressing Room or Profile option.

Hover over an empty skin, and press Create Character.
Afterward, select the Classic Skin option and press Create Classic Skin.

From here, you can start scrolling through the skin list to find what you want.
(Optional): On Windows, instead of choosing one from the game, upload a skin by selecting the Choose New Skin option in the bottom right corner.

Note: If you cannot find what you want, try viewing the Marketplace to get more.

When you locate the desired skin, click the Equip option.

Press back near the top left corner or on your gamepad to save the changes.
Character Creator
Open Minecraft on your platform, then head towards the main menu.
Select the Dressing Room or Profile option near the bottom right.
Choose an empty character, then press Create Character.

Click on the Character option and continue to the Create Character button.

From here, you can start applying special customizations on the skin from a variety of categories.

Once done, simply press the back button near the top left corner or on your gamepad.
Conclusion
Fully customizing your character's skin can allow for unique details and personalization of the account. These skins can be used for themed worlds with texture packs, as an alternative usage. However, if you want really interesting characters then the marketplace would be where you obtain them. It costs money to get, but it is possible to get custom skins in Bedrock. It depends on the platform you use to play Minecraft, so keep that in mind as you play around with different characters. We hope this guide helped you create the perfect skin for your account!

Useful Links
How to Join Bedrock Servers on PlayStation
How to Join Bedrock Servers on Xbox/Switch
How to Change Java Minecraft Skins