The Best CS:GO Launch Options
in csgo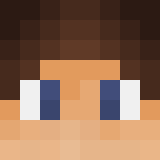 By Nathan Young
Overview
Counter-Strike: Global Offensive can be an intense game or an enjoyable time in casual gamemodes, but sometimes issues may arise. A common problem is performance, as players can occasionally lag due to poor frames per second (FPS), latency, or other potential causes. Fixing this can be a hassle since optimizing the game involves changing all the settings, which might be confusing to some. However, you and other players may be unaware about an easier alternative, CS:GO launch options. These settings aren't in-game, rather they're in Steam to allow an optimized startup and avoid unwanted configurations. This method is quick and can increase performance that returns better results as you play. Keeping this in mind, let's explore this Apex Hosting guide to learn about Counter-Strike launch options.

How to Use Launch Options
Before reviewing the best CS:GO launch options, we'll learn how to use them on Steam.
Open your Steam client and navigate towards the Library area.

Locate Counter-Strike: Global Offensive, then right-click it and press Properties.

Inside the General category, find the Launch Options section near the bottom.

In the text field, you're able to input any amount of options to use when starting the game.

Note: Make sure to use a space after each launch option.

After pasting these settings, simply close down the Properties window and launch CS:GO.
Launch Option List
Now that we've reviewed how to use launch options, let's explore the best and important ones to try. These will have similar and widely different functions, so sometimes a combination of them is required to increase performance. Alternatively, some settings may help with minor inconveniences when loading or playing CS:GO. Either way, using all of the following launch options are suggested.
| Launch Option | Description |
| --- | --- |
| +fps_max 0 | Allows for unlimited FPS, maximizing your hardware's potential. |
| -high | Prioritize the game's process on your computer. |
| -nojoy | Disables joystick support, saving RAM. |
| +cl_forcepreload 1 | Forces CS:GO to preload models, sounds, and other files to save resources. |
| +r_drawparticles 0 | Erases particle animations, increasing performance. |
| +mat_disable_fancy_blending 1 | Removes fancy blending in graphics. |
| +r_dynamic 0 | Disables dynamic lighting, resulting in higher frames. |
| -r_emulate_g | Makes the game emulate OpenGL, offering better FPS. |
| -softparticlesdefaultoff | Disables feathering for particle rendering, decreasing graphics and improving performance. |
| -limitvsconst | Limits vertex shaders to 256, which boosts FPS. |
| -fullscreen | Forces the game to use fullscreen mode. |
| +violence_hblood 0 | Removes blood particles from the game, thereby saving resources. |
| +cl_showfps 1 | Displays an in-game FPS counter. |
| -tickrate 128 | Sets the tick rate to 128, compared to 64, for any offline or self-hosted match. |
Conclusion
Using CS:GO launch options are similar to commands, but will be automatically executed when opening the game. These may increase the quality of life and performance for most players, but trying some or all of them might be required. Every person's computer is unique, so testing launch options will help find the most suitable one for you. Once a good combination is found, you should be all ready to go! Otherwise, you may want to load up private matches to continue exploring what works for your hardware. Besides this, we hope our resource offered useful information about Counter-Strike: Global Offensive launch options to help your performance.

Useful Links
CS:GO Optimization Guide
Best CS:GO Commands
Dedicated CS:GO Server Hosting