Shared IP vs Dedicated IP vs Sub-domain
Last modified on Dec 13, 2021 in general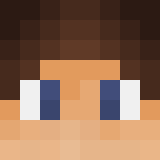 By ApexHosting
Understanding The Server Address Types
Since Minecraft servers are not publicly listed, you will need to know the Server Address of your server in order to connect to it. There are 4 types of server addresses you can use when connecting to your Minecraft server. While some of these types may not apply to every server, you can use what you learn here to distinguish the difference and decide on which you want to use when setting up your server.
This is the most common server address that you will see. It combines both a numerical IP as well as a port number in order to connect to a server.
This allows your server to be unique, but it can be difficult to remember the address without writing it down.
2. Dedicated IP Address (168.187.13.57)
Alternatively, you can opt to connect to your server using a Dedicated IP. Unlike a Shared IP Address, a dedicated IP is unique to your server and allows you to connect to your server without having to enter in a port number, which makes it easier to remember.
You can also use a dedicated IP to point a domain you own and then use that to connect to your server. Apex Hosting offers dedicated IPs for select servers at a base rate of $4/mo in addition to your server plan. Above is an example of what your input may look like.
3. Domain (yourdomain.com)
If your server is using a Dedicated IP, you can then use it to point to a domain you own. Domains are server addresses that are not only easier to remember, but quicker to enter in when connecting to a server. Typical domains are formatted like apexminecraft.com or google.com. You can purchase a domain from a DNS provider like GoDaddy or Google. You can find a guide on doing this here.
Please note this option is from third-party services only; support for this option is limited only to what we can directly assist you with on our end. Above is an example of what your input may look like.
4. Sub-domain (play.yourdomain.com)

Similar to a Domain, a subdomain can be used to connect to your server using a URL address that is easier to remember and quicker to enter than an IP address. Unlike a Domain, you do not need a Dedicated IP in order to make use of a Sub-domain, but will still need to own a Domain.
If you prefer not to purchase and manage your own domain, Apex Hosting offers free sub-domains with your server in the following format; yourchoice.apexmc.co. You can create an Apex sub-domain here.
Note:
Setting up a Domain or Sub-domain to point to your server is not an instant process. Depending on the TTL (Time To Live), it can take anywhere from 30 minutes to 1 hour to propagate if setup correctly.