Start a Minecraft Cauldron Server
Last modified on Jun 9, 2022 in modpacks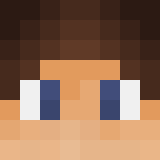 By ApexHosting
Overview
Man, I love mods! But you know what I love just as much? Plugins! Sadly, just like my two fiancés, they can never meet… Although, with a the fancy implementation of Cauldron, this can be a reality! Cauldron is a combination of Minecraft Forge and the Spigot project which to allow you to run a Forge server with plugins installed. This project was previously called MCPC+, and has since had a change of name. Today, we're going to go over how to use Cauldron on your server. Let's begin.
Cauldron Minecraft servers are very tricky to configure as the server version itself is a bit buggy, but becomes more complex when you are trying to balance mods and plugins so that they work. This is not a simple implementation and can make your server unstable, but it is the only way to combine both mods and plugins into a single server.
Keep in mind that all players wishing to connect will need to use forge with a matching set of mods to that found on the server. This makes it quite difficult for players to connect and could be an issue for growing the server.
How To Make a Cauldron Server With Apex Hosting
Select your server package from our pricing page
On the 'Configure Your Server' page, complete the required fields
Under 'Server Version', select your version from the dropdown list
Complete the order and your Cauldron server will be created instantly