When Dungeons Arise Minecraft Mod
Last modified on Feb 14, 2023 in Mods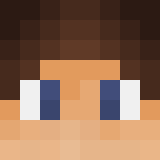 By Dalton Whalen
Overview
Within vanilla Minecraft, there are many structures that can be found scattered throughout your world. While this is the case, very few provide a dungeon-like feel, aside from strongholds and end fortresses. After prolonged gameplay, players may turn to mods in order to spice up their gameplay a bit more. Introducing When Dungeons Arise, a Minecraft mod that adds tons of new structures to explore and conquer, From giant skeletons to soaring airships, enemies wait for you to charge forth and claim their loot. Installing mods is simplified with our Apex Hosting panel uploader, so we have created this tutorial to help you get started.

Summary
When Dungeons Arise is owned by Aureljz on Curseforge, with diamondtown_ and LunaPixelStudios credited as authors. The mod is available on both Forge and Fabric with over 13.9 total downloads combined. The mod is a dungeon generator that adds massive structures filled with loot throughout your Minecraft world to delve into and explore.

When Dungeons Arise Download
At the top of the page, press the Files button.

Scroll down and look for the version you wish to download.
Once found, press the Download button to the right-hand side.

Save the file to a safe location, as it'll be needed shortly.
Server-Side Installation
Navigate to the Apex server panel, then stop the server.
Scroll down to the Game File section, then open the dropdown menu.

Ensure the server is running the matching version of Forge or Fabric.
Afterwards, enter the FTP File Access from the left menu and log in.
Locate or create the mods folder, then click to enter it.

Press Upload in the top-left, then drag + drop the mod file.
Once at 100% uploaded, return to the main panel page and restart the server.
Client-Side Installation
Open your Minecraft launcher, then navigate to the Installations tab.
Hover over your profile, then press the Open Folder icon.

In the new window, locate or create the mods folder and enter it.
Paste the mod file here, then return to the Minecraft launcher.

Select your modded profile and press Play to begin.
How to Get Started
Upon first spawning into your world, you may immediately notice some changes to your world. Many fantastical new structures can be found across the world, deep underground, and in the sky.

New Structures
There are tons of structures that you can find scattered throughout your world, many of which will tower far above you. From haunted pirate ships to floating vehicles, this mod has it all. Many of these dungeons have twists, turns, and can make for an interesting base… If you can clear out the existing inhabitants.

Challenging Enemies
While you can storm into a dungeon at any time, be prepared to meet the enemies that are waiting inside. Many of these enemies are modified, such as humanoid-spiders that will hang from the ceiling. Many of these enemies will appear from spawners, so endless amounts will spawn to stop you.
Powerful Loot
Your efforts will not go unrewarded, however, as extremely good loot can be found within each of the dungeon chests. Iron, diamonds, tools, and much more can be found. This can be great to get a head start early on or to avoid spending forever mining for resources in the late game.
Conclusion
Following that, you now know how to install When Dungeons Arise and what to expect from your first playthrough. A majority of the dungeons are easy to find, as their large size can be seen from almost anywhere. Some dungeons, like the asylum and large skeleton are tough to find, as they are found underground. Some may feel that the dungeons are not well-balanced, as players could potentially find diamonds from the first chest they see. While this is true, having early access to resources can be helpful when you install multiple late-game mods. Regardless of how you want to play, you are ready to install When Dungeons Arise and jump into the action.

Helpful Links
When Dungeons Arise Forge
When Dungeons Arise Fabric
How to Install Forge (Client Side)
How to Install Fabric