What is a dedicated IP used for?
Last modified on Jun 9, 2022 in general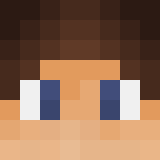 By ApexHosting
What is a dedicated IP used for in Minecraft?
As a Minecraft server host we are able to offer dedicated IPs for our clients for a small extra charge, and we want you to fully understand what this is used for. Unfortunately, IPs are a limited resource so we are forced to charge a bit for them as much as we would like to give them all out for free to all of our clients.  A dedicated IP means that you will be given a unique IP address which is a set of 4 numbers separated by periods (#.#.#.#) and the server will run on port 25565. This is the default port for Minecraft, so if you do not specify a port with the IP, this is what the game client will look for. You might be asking, why would I want a dedicated IP? Here is a list of items that might come into play if you are considering adding this feature onto your minecraft server hosting package.
Connecting a domain name
If you want your server address to be apexprison.com, then you would need to first purchase that domain name at a website such as godaddy. Please note that apexprison.com is NOT a dedicated IP, but a domain name that you can forward to your servers IP address. This is all configured inside of the DNS settings where you purchase the domain. Once all of this is configured correctly you can connect to your server using the domain name or the IP which I will refer to as the server address.
How To Get A Custom IP For Your Minecraft Server
If you have purchased a domain name you have two options now. You can either forward the domain (apexprison.com) over to your server's address and just use this. In most cases people will want to reserve that for the website since it is a typical arrangement for a successful server. You will then put your actual server address at play.apexprison.com or whatever subdomain you might chose. After creating this A record in your DNS manager, you can point it to the IP of the server and not have to worry about any other settings. If you were not using a dedicated IP address you would need to configure a SRV record to define the port of the server since the default address will go directly to port 25565. There is no way to define a port inside of an A record so you will have to understand how SRV records are implemented in order to do this effectively without a dedicated IP address.
Do I Need a Dedicated IP for my Minecraft Server?
In most instances, a dedicated IP address is recommended as you will run into less problems configuring the server and you will also have a unique IP which nobody else is aware of.
Sometimes all of this is not necessary as we offer subdomains (yourserver.apexminecraft.com) for free and do all of the setup required. This is the easiest option to get a named address for your server to use instead of the IP and a dedicated option is not required. We will set this up for any of our customers, just type in the subdomain you want while checking out and it will be created upon receiving the order.
If you have any further questions about if you should use a dedicated IP address for your server or not feel free to stop by live chat and talk to us. We are standing by to help.