Rustic Minecraft Mod
in Mods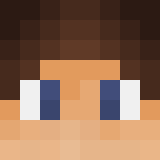 By Dalton Whalen
Overview
As each player experiences a Minecraft server, everyone has their own playstyle. Whether you brew potions, farm for crops, or decorate houses, there are many paths to choose from. Aside from small changes here and there, each of these play styles have remained relatively unchanged, leading players to check out new mods. One of these mods is Rustic, a Minecraft mod that adds many new medieval-themed blocks and items to your server. Experience an alchemy system, grow new crops, decorate castle towns, and much more. Installing mods can be confusing for unfamiliar players, so we have created this Apex Hosting tutorial to help you get started.

Summary
Rustic is owned by cadaverous_queen on Curseforge and features 31.6 million downloads at the time of writing. The mod is primarily made for 1.12.2, but there are versions spanning across 1.10 and 1.11 as well. Rustic is a smaller medieval-themed mod that adds new decoration and agriculture to your game.

Rustic Mod Download
Visit the Rustic Curseforge Page.
Press Files at the top to view all available downloads.

Scroll down and locate the version you wish to use.
Click the Download button to the right-hand side.

Save the file to a safe location for later.
Server-Side Installation
Navigate to the Apex server panel, then stop the server.
Scroll down to the Game File section, then open the dropdown menu.

Ensure the server is running a matching version of Forge.
Afterwards, enter the FTP File Access in the left-hand menu.
Here, create or locate the mods folder, then enter it.

Press Upload in the top-left and drag + drop the mod .jar.
Once uploaded to 100%, return to the main panel page.

Restart the server to load up Rustic.
Client-Side Installation
Before proceeding, ensure you have installed Forge client-side.
Afterwards, open your Minecraft launcher, then navigate to Installations.
Hover over your Forge profile, then press the Open Folder icon.

In the new window, create or locate the mods folder and end it.
Paste the Rustic .jar file here for client use.

Once this is done, you can return to your MC launcher, select your Forge profile, then press Play to load up your game.

Gameplay Features
Once you spawn into your world, you can jump into the new features and blocks found within Rustic. Most of the mod is focused on medieval aspects, but there is a lot you can do.

New Blocks
Pillars
Many players enjoy using quartz pillars as part of their builds, so Rustic has added more pillars with stone variations. Whatever you decide to build, the options are available at your fingertips.
Slate Blocks
Slate can be found throughout the world and turned into a variety of decoration blocks. These dark blocks could be used in a foreboding fortress or just as an accent color in your build.
Clay Blocks
Why have a medieval theme without houses? These decorative clay blocks feature the wooden support beams commonly found on houses from the time period. The orientation will change depending on where it is placed.
Painted Wood
Spruce up your interior decorating with colored wooden planks. Have colored walls inside your home or in any other build, there is a block available for each vanilla color. You have many options to try out.
Decorations and Furniture
Chairs
You'll need a place to sit after all your hard work, which is now available with the chair blocks. These functional decorations are found for each vanilla tree, including the new Olive Wood and Ironwood planks.
Tables
If you plan to take your decorations even further, add some tables into your life. Similarly to the chairs, the tables are available in a variety of wood types. They can also be combined into larger shapes and sizes.
Lighting
Rustic adds a variety of new lighting elements. Candles and lanterns come in many materials, with the former being able to combine with chandeliers.
Storage Containers
Take your storage rooms to the next level with pots, barrels, and cabinets. Each of these can hold items, with the exception of the liquid barrel, which can hold a variety of liquids.
Agriculture
Decorations are not the only features added through the mod, there is a variety of new agriculture blocks, items, and more. Grow, collect, and bottle fruits. Collect the new wood types and become the beekeeper of your dreams. There is plenty to explore, simply jump right in and see what you can make.

Alchemy and Elixirs
Farming not enough? With the new elixir system you can combine a variety of items into powerful elixirs. Most are identical to potion effects, however you can hold up to 16 in a stack. Drinkable armor, slowed fall, and a trail of fire are new effects unique to this system.

Conclusion
Following that, you now know how to install Rustic and get started with some of its new features. Between the new blocks, bees, and elixirs, you will have tons of options to try out. Try creating the castle of your dreams or simply improve upon your existing builds. If there is too much information to process, consider visiting the mod's wiki or using the in-game guidebook. While some of the changes are smaller, just having colored planks is a great option for interior decorating, instead of constantly relying on the same blocks. With this in mind, you are ready to jump into the world of Rustic and start exploring!

Helpful Links
Rustic Curseforge Page
How to Install Forge (Client-Side)