How to Play Minecraft VR on Oculus Rift
Last modified on Dec 13, 2022 in General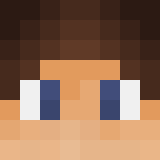 By ApexHosting
Overview
When you have been playing vanilla Minecraft for an extended period of time, you may eventually find the format of the game tiresome. Without mods, the game is often repetitive and you grow to play the game with less challenge, as you know the ins and outs of gameplay. One of the ways to greatly spice up this gameplay loop is through the Vivecraft mod to play Minecraft in Virtual Reality. This adds brand new immersion into your game and completely redefines how you play the game. Whether you see the true scale of structures, face monsters head-on, or simply want to wander the endless world as yourself, all of this is possible with Vivecraft VR. Getting started with Minecraft in VR can be confusing for unfamiliar players, so we have created this Apex Hosting guide to ease you through the setup process.

Installing Vivecraft
Navigate to the Vivecraft download page.
Locate the "VR Client" download for your desired version
Once on the GitHub Page, download the VR Installer file.

Once the .jar file is downloaded, run it to open the installer.
Within the installer, select your desired installation options.

Once you are ready, press the "Install" button.
From here, simply open your Minecraft launcher and select your new Vivecraft profile.
Vivecraft Features
Break blocks and fight by actually swinging your hands.
View blocks in their real height to see how tall your structures actually are.
Climb, run, jump, sneak, eat, and more by using the real motions.
Shoot your bow with real two-handed action.
View 3D players' hand movements.
Built-in optifine for lighting and shaders.
Ability to install Forge to use mods.
Multiple playstyles, such as arc teleportation, VR controller movement, seated play with keyboard, and more.
Much, much more.
Alternative Downloads
There are 4 main downloads for Vivecraft, each of which have a different effect.

VR Client
The main VR client uses the headset to play Minecraft with a variety of settings and motion controls.

2D Client (Non-VR)
A 2D version of Vivecraft that is akin to normal Minecraft, but includes Optifine and the ability to view VR players' hand movements.

Spigot Server Plugin
The Spigot port of Vivecraft to allow animations and specific movement on plugin-compatible servers.

Forge Server Mod
Similar to the Spigot plugin, this is a Forge port of Vivecraft, which allows animation and specific movement on Forge-based servers.

Common Issues
The Vivecraft installer is not working:
If this occurs, it may be caused by Java not being properly updated. Ensure you have Java 8+ installed in order to launch the Vivecraft installer application, then try it again.
Vivecraft installed, but the profile is not appearing:
Oftentimes, this can occur because of modded profiles being disabled. To fix this, open the Minecraft launcher, then navigate to the "Installations" tab in the top. From here, check the box for "Modded" versions, then return to try again.
Vivecraft installed and launched, but it is not VR:
This may be caused by installing the incorrect version of Vivecraft, as both the 2D and VR versions are on the same download page. To fix this, return to the download page and ensure the one labelled "VR" is downloaded, leaving the "Non-VR" version behind. Once this is done, connect your headset and start playing.