Minecraft: Shader Packs
Last modified on Sep 20, 2021 in Mods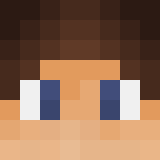 By ApexHosting
Overview
If you don't know what Shaders are, they're basically a new way of rendering light and shadows to mimic realistic lighting in a better way. Minecraft has a simple design that we can all appreciate, but if you ever want to experience the iconic blocky game with god rays, this is how it's done. Shaders do this by mimicking actual lighting effects in real life such as rays passing through translucent blocks, shadow casting, extensive customizability on textures/features, and much more. Although shaders are just adjustments to lighting, they are technically a mod. Even though this is the case, you don't have to worry as there are no rules against Optifine or Shaders in multiplayer servers. Today's going to be a fun day. I say this because the (arguably) best mod for Minecraft is updated for 1.16! Optifine! This allows us to increase our FPS, fine-tune in-game settings to a much higher level of detail, and of course, add those awesome looking shaders! I will show you how simple it is to get started, and then I will share with you my favorite Shader packs to get started!
How to install Optifine
First, you'll need to go to the optifine download page here.
Next, click on 'preview versions' on the top left of the screen
Download the latest version of Optifine (at the time of this blog it is 1.16.1)
If the download says 'this type of file can harm your computer' do not worry! Just click 'Keep'
To make things easier, drag Optifine to your desktop for the time being
Start up the downloaded file on your desktop
On the pop-up window click on 'Install'
After that, you're done! Optifine is installed!
Common Issue
The file isn't opening!
Right-click on the file and select 'open with'
Choose 'Java(™) Platform SE Binary
If 'Java(™) Platform SE Binary' is not there, you'll need to download the latest version of Java (or update Java) here
How to install Shaders
Find your preferred Shaders (Epic choices will be provided below)
Download the Shaders (it should download as a Zip file or a Winrar file if you have Winrar)
Open up Minecraft on your Optifine profile, then open options once at the main menu.
Go to Options > Video Settings > Shaders and then select 'Shaders Folder' on the bottom left.
Once the Shaders folder opens, drag your Shaders into the folder as is (DO NOT EXPORT!)
Shader Recommendations
These shaders are my current recommendations for what I personally use ordered from best to worst. Although, none of these are bad and mostly all shaders look beautiful.
I also recommend that you search through sites like Planet Minecraft and look for other shaders that fit your preferences best. There are hundreds out there. Good luck!
Done and Dealt!
That's all, folks! Optifine itself is awesome and will increase FPS and control over your game. Shaders add a whole lot of epic graphics to Minecraft, and I can't imagine my game without it. You can get the perfect Shaders that fit your preferences. However, sometimes I do turn them off if I'm on a minigame server. To each their own, I guess. With that said, have a great day!