NametagEdit Plugin
Last modified on Nov 1, 2021 in Plugins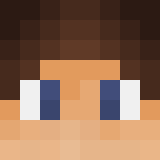 By ApexHosting
Overview
NametagEdit is a simple yet fun plugin that allows player nametags to have not only prefixes, but also suffixes! Not only that, if you would like to add color to your titles you can!
With many types of applications of this plugin, there's a lot to look at. If you are running a server and you have roles that you'd like to show off in your name, this is the plugin for you!
Download and Installation
First, head to the Spigot Page for NametagEdit.
Next, select the blue "Download Now" .jar file to download it onto your computer. If the browser has a popup at the bottom asking to keep/discard the file, select keep. This will finalize the download.
From here, open your Apex Panel and stop your server. Make sure that you're running a server type that supports plugins (Paper or Spigot, though we recommend using Paper).
To do this, scroll down to the JAR File field, and select the dropdown tab. Search up "Paper" and select the game version that you are using for these plugins. A popup will appear. Select "Change Version", then "Create New World", and finally "Restart Now".
Once the server is running Paper, head to the left side of the panel and select "FTP File Access" (make sure the server is still stopped). Login with your password for Apex, then scroll to find the plugins folder.
Now that you've selected the plugins folder, hit the "Upload" button on the left side. Pull up the NametagEdit file you previously downloaded, then drag it into the spot that says "Add Files".
When the file is installed at 100%, you can click the name of the server back at the top to get back to the main page of your panel. Hit the restart button to finalize the process.
Commands
The full list of commands can be found here: https://github.com/sgtcaze/NametagEdit/blob/master/documentation/Commands.creole
/nte : This command displays all concurrent commands for the plugin
/nte reload : Allows you to reload configurations and nametags
/nte longtags : Toggles longtags, essentially how long the nametags can be
/nte priority : Configure the sort priority of the other nametags
/nte player : Shows all various command arguments related to specific players
/nte group : Shows all command arguments for specific groups
Conclusion
NametagEdit can be used for small or large sized servers! Whether you want a fancy title before or after your name, this plugin can do it all. What are you waiting for, get it installed!