Minecraft Shaders for Low End PCs
in General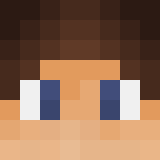 By Nathan Young
Overview
Customizing your Minecraft experience can take many forms, from using mods to texture packs. Another one to try out are shaders, which have been increasing in popularity over the years. This makes your game look absolutely stunning, as it amplifies the graphics for your enjoyment. Whether you want hyper realistic appearances or subtle lighting changes, shader packs give you plenty of options to try out. However, this takes a toll on your computer and graphics card due to these enhancements. With this in mind, some users may encounter poor performance while playing the game. This can be frustrating, especially if you're wanting to use beautiful shaders in Minecraft. Fortunately, there are many of them built with optimization and low settings. This means you can have a low end PC, yet still enjoy the benefits of shader packs. Setting this up is straightforward, but you need to know which ones to install for this to work properly. Due to this, we've created this Apex Hosting guide to showcase our top 5 best Minecraft shaders for low end PCs and how to set them up.

Getting Started
The vast majority of these low end shaders for Minecraft still look amazing in-game, but change depending on the one you've selected. For instance, you can have an extremely basic or detailed pack, impacting how lighting, reflections, atmospheres, among other aspects that appear in Minecraft. Every player has their own preferences and unique computer capabilities, meaning some may not be able to run everything at high settings. This applies to low end shader packs but allows you to completely customize the options. If you have any issues, we encourage you to tweak some of these to see if that helps. Besides this, you'll need to find and install any shaders you want before jumping into the Minecraft world. Our subsections below will help you find some and how to set them up. When you're ready, review the following information to get started with shaders in Minecraft.

Best Shaders for Low End PCs
We've compiled the best Minecraft shaders for low end computers by scouting the ShadersMods website for them. This is a well favored service for both Java and Bedrock editions, as they have plenty of downloadable addons to try out. If you're unsatisfied with our list, then you may search for them yourself if you want. Keep in mind that few shaders may not be functional on your PC, as some require better hardware. Besides this, you can review the best ones down below to see what you prefer. Once you've picked one, follow the installation instructions in the next section to begin using shaders in Minecraft.

Super Duper Vanilla Shaders
Starting out with a semi-popular pack, Super Duper Vanilla Shaders introduces players to an enhanced version of Minecraft. These changes try to retain the original look of the game while improving the overall appeal. Whether you notice the clouds being better or light sources emitting warmful glows, this shader pack is a wonderful option for low end PCs. Additionally, the creator of this wanted the gameplay to feel like Minecraft Dungeons, which you may notice too.
This means you'll have a vibrant experience while playing with this shader pack. However, this may not be functional on MacOS and Linux systems as mentioned by the creator.

CaptTatsu's BSL Shaders
If you're wanting real-time lighting and realistic effects, then consider using CaptTatsu's BSL Shaders. This pack introduces you and others alike into a wondrous aesthetic feeling, as it's specifically fine-tuned for the best Minecraft experience. Whether you admire the upgraded color palette or vibrant atmosphere, this is another great choice for shaders. Despite its high details, low end PCs can still run this with the right configuration.
Changing these options is easily done in-game for your convenience, meaning it's highly customizable. Many players in the Minecraft community have given this a shot, as it has over 23 million downloads.

Skylec Shaders
Another amazing pack to use for low end PCs is Skylec Shaders, as it's subtle in comparison to others. There'll still be the classic realistic lighting and vibrant colors but isn't too impactful on performance. While using this shader pack, you'll find that trees, grass, and other foliage have unique animations. This adds more realism to the game for you to enjoy, along with other features like rippling effects in water or beautiful cloud formations.
Players will be in a dynamic and living Minecraft world with this pack, creating a lovely visual experience. Keep in mind that you can always change some settings around if you want.

Complementary Reimagined Shaders
Fans of Minecraft Story Mode and Dungeons will absolutely love the Complementary Reimagined Shaders pack. This is designed to be extremely efficient in its ability to enhance your gameplay experience while supporting low end computers. Unfortunately, tweaking the pack's settings may need to be done before you can play with it. This depends on your machine, but will nonetheless run smoothly in Minecraft.
These shaders plop you into the game's official content, such as artwork or trailers due to its lighting, clouds, and environmental details. This is perfect for any player to try out, which we highly recommend you do.

Potato Shaders
In some cases, all the above shader packs don't cut it. Whether it's causing too much in-game lag or isn't compatible with your Minecraft version, it can be frustrating to find the perfect one. Luckily, you can try Potato Shaders to see if that does the job. This pack provides you with a lightweight system to begin enjoying shaders in Minecraft. There won't be too many complaints, as it's built specifically for low end PCs and performance.
If you've found that certain aspects from this pack aren't perfect, then change them in the settings accordingly. These can be motion blur, bloom effects, or anti-aliasing if you want.

How to Install Shaders in Minecraft
Before installing your desired shader pack(s) in Minecraft, you'll need to set up Optifine. This is a client-sided modification that'll increase your performance while providing support for increased graphics. Once you've got this configured, follow these steps to play with shaders. Keep in mind that you can install multiple packs at once if you want.
Launch Minecraft with Optifine, then navigate to the Video Settings in the Options.

Once there, press Shaders and click the Shaders Folder option at the bottom left.

Proceed to drag and drop the downloaded shaders file into this area.

Afterward, select it from the list and enter your world to begin using shaders in Minecraft.

Note: Tweaking the Shader Options may be required, depending on your computer.
Minecraft Shaders Gameplay
While actively playing Minecraft with shaders, you'll soon realize how beautiful everything appears to be. Whether you're admiring the reflections in the water or the overall atmosphere of the game, your experience will be enhanced with these packs. If you find yourself wanting to switch things up, then consider swapping shaders to something else. Remember, you can install multiple ones at any time to accomplish this task. This comes in handy when exploring what works best for your low end computer, as some shader packs will require more power than others. With this in mind, explore and venture into a completely upgraded Minecraft world with friends or singleplayer.

Common Issues
Shaders Aren't Working
Occasionally, players may find themselves unable to use shaders in Minecraft. This tends to happen if Optifine wasn't used to launch the game or isn't installed at all. Remember, this must be configured before you can use these packs. Once you've corrected this mistake, try again to see if that works. However, if your low end PC cannot handle the shaders, then consider switching to another one or tweaking its settings. Whether you want lower chunk distance or swap some higher options for lower ones, there's plenty of opportunity to optimize the pack. However, you may be trying to use unsupported shaders on a higher version of Minecraft. Make sure to double check this when downloading and using a pack, as sometimes it can cause this problem. In most situations, shaders will be compatible with most game versions despite it not having official support.
My Launcher Crashed
All of the shader packs in our list have been confirmed to be compatible and working on Minecraft, but may still crash your launcher for some reason. One of the most common issues to encounter is not having enough allocated memory, as the game requires more of that while rendering everything in-game. This is amplified by the shaders, reflections, lighting, and other aspects. We strongly recommend increasing the memory to see if that helps you play more smoothly. Although, this situation could be caused by an issue with Optifine itself. If you suspect this to be the case, then reinstall it on the latest build for your desired Minecraft version.
In-game Lag or Visual Glitches
Other common problems to find with shader packs are in-game visual bugs or lag, caused by all sorts of reasons. One of these could be that you have too many external programs running in the background on your computer. We advise closing out of applications or windows you don't immediately need, such as browsers, folders, among others. This will save some resources on your low end pc that'll be utilized by Minecraft with your shaders. However, choosing another version of the pack may also help resolve this situation since problems could be in the latest builds. This means you'll want to delete the older instance and download another one, then see if that fixes the problem.

Useful Links
Official ShadersMods Website
How to Install and Use Optifine
The Best Minecraft Shaders
How to Allocate More Memory to Minecraft