How to set a password on a The Forest Server
Last modified on Nov 3, 2022 in the forest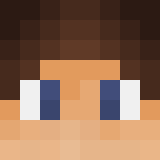 By Noah
Overview
Whether you are playing alone or with a friend, The Forest is a dangerous place. Leaving your server open to the public can be just as dangerous. You could end up with griefers or toxic players trying to ruin your save. Some players like a little chaos, but if you want to play with just a small group of friends having a password is essential. Luckily, Apex Hosting makes it easy to change the password for your The Forest server. Here is a quick guide on how to do it from the Apex Hosting control panel.
Setting the Password
Login to your control panel

Navigate to the Customizations tab in the menu on the left side of the page.

Locate the Server Password box and change it to anything you like
(optional) If you can't think of a password, you can use a site like this to generate a strong one for you.
Return to the main page of your control panel and restart the server

The new password will be put into effect immediately. Your players will need to enter it from now on to be able to join.
Joining with the Password
After your password is set for the server, joining it is fairly easy.
Launch the game and click on the Multiplayer option
Click on Join Game then select the Dedicated (internet) option
Select your server from the list and click on the Join or Continue buttons

A new screen will appear for you to enter your password.
Click on Join after entering the password and you will load into the server as normal
Conclusion
With that, you are ready to password protect your server. Adding a strong password to your Forest server is a great way to protect it and your players from malicious users. You can avoid any griefers or trolls while also letting your friends join. You can also change your password at any time you like following the same steps above. This is a great way to give yourself solo access to the server if you would like to play alone, or if you need to make some changes before your players can join again. Just be sure to restart the server after each change so that it takes immediate effect.
Useful Links
Random password generator
Create a new server with Apex Hosting
More information about servers on the official The Forest wiki