How to Open Console on CSGO
Last modified on Sep 2, 2022 in csgo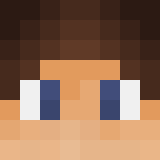 By Nathan Young
Overview
Running commands in Counter-Strike: Global Offensive requires the Developer Console, but you may not know where or how to use it. By default, CSGO disabled that feature, which can be frustrating or annoying. Once activated, you can enjoy commands that enhance the gameplay experience and see additional information to your server or match. We created this Apex Hosting guide to walk you through the needed steps to enable and open the Counter-Strike console.

How to Enable the Console in CSGO
Launch CSGO and locate the Settings menu, then click on it.
Head to the Game category of the settings at the top.
In the first section, locate the Enable Developer Console setting.
Press on the dropdown option, then click Yes.

Afterward, enter the ~ key on your keyboard.
If done successfully, you can now see the entire console for your game.
How to Use CSGO Commands
Now that you have the Developer Console enabled, commands are now accessible. The following instructions will show you how to use a command. The example command used shows your frames per second (FPS) in-game.
Startup your CSGO game and load into a server or match.
Press the ~ key, and that will open the console.
After that, copy and paste the command in the text box in the console. For our example, we will use the cl_showfps 1 command.
Once you have it in the field, press Enter or click Submit to the right of the command.

Visit our guide about the best CSGO commands to use, here.

Common Issues
Unable to Locate Enable Developer Console
If you're unable to find the exact setting, there is a search bar field for you to look it up. Locate that and type Enable Developer Console, which will direct you to the option.
Cannot Open CSGO Console
Once the Developer Console is enabled, the default keybind is ~ and should open it up. If not, double-check your keybind options and use the key assigned to the Console function. Following these instructions, you can do that: Head to the Keyboard / Mouse category from the Game Settings, click UI Keys, and check the Toggle Console option.

Conclusion
Many players do not know about the Developer Console because Counter-Strike hides it by default, which can be frustrating. It's an essential tool for running commands and fully customizing your gameplay experience on the server or in a match. Once the console becomes enabled, it remains that way until your settings reset or you manually disable it. Now that you know how to enable the console, you can use commands while on a CSGO match to customize your experience.