How To Manually Install Fabric on a Minecraft Server
Last modified on Apr 9, 2021 in Control Panel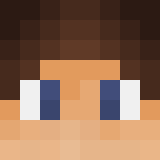 By ApexHosting
Overview
Playing Minecraft with mods is by far one of the best ways that you can enhance your gameplay experience. Adding mods to your server/client is easy enough as they just require Forge client-side. However, this is not the case with every mod out there. It's possible that you may have run into a mod that requires "Fabric". Fabric is a pretty small modloader that has a separate API required by Fabric mods. Similar to Forge, Fabric has to be installed on your Minecraft server and your Minecraft client. Learning how to install this onto your Minecraft server can be a bit tricky, but we will be walking you through each step of it.
Keep in mind that Fabric and Forge are not compatible with each other as they are both separate modloaders.
How to add Fabric
Downloading Fabric
You will want to create a folder on your computer for later use, this can be named anything.
Head to the official Fabric website and click on "Download installer (Windows/.EXE)"
Go to your downloads and run the Fabric installer.
Towards the top of the installer, click on the "Server" tab. Then choose your Minecraft Version.
Under "Select Install Location", click the 3 dots and navigate to the folder you made in step one.
Click "Install", you may see a popup saying you need the official Minecraft Server version installed. Just go ahead and click on "Download Server Jar"
Once installed, you will see two files in the folder you made. "Fabric-server-launch.jar" and "server.jar"
Rename "fabric-server-launch.jar" to "custom.jar".

Changing server version
Stop the server.
Locate the jar selection part of the page and click on the dropdown.
Search "custom" and select "Custom Server Jar".
Reset the world or proceed at the risk of world corruption.

Uploading to the server
Head to "FTP File Access" from your Apex panel.
Open the jar folder, then click "Upload" to the left of the panel.
Drag in the "custom.jar" file from the folder you made and wait for it to fully upload.
Head back to the main directory of the panel and then upload the "server.jar" file from the folder.
Once that finishes uploading, head back to the main page of the Apex panel.
Start your server and you should now have Fabric installed!
Common Issues
Getting "Could not find Minecraft server JAR (server.jar)!" error in console on startup.
This error means that you did not upload the server.jar into the main directory of your FTP. If you get this, stop your server, head to "FTP File Access", press "Upload" and drag in the "server.jar" from the folder you created from the first step in this guide. Once it's fully uploaded, restart your server.

Similar Content
Spongeforge
Forge
How to add mods