How to Change Difficulty on a Sons Of The Forest Server
Last modified on Aug 10, 2023 in Sons Of The Forest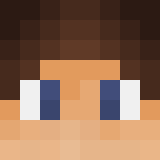 By Nathan Young
Overview
While playing on a Sons Of The Forest server, you and others alike may feel the game is too easy or hard to complete. Whether you're wanting more combat with enemies or a better building experience, the difficulty of the game plays an important role for that. Changing this on your SOTF server is easily done on our panel, as it's all accessible from one area. However, you might want to make your own custom difficulty instead, which is also possible with our user-friendly system. Regardless of what modes you want, the process for doing this may not be commonly known among server owners. Due to this, we've created this Apex Hosting tutorial to show you how to change the difficulty on your Sons Of The Forest server.

SOTF Difficulty Types
There are four possible difficulties to choose from for your SOTF server, with one extra being a custom mode for you to manually configure. These range from a peaceful to challenging experience, depending on what type of gameplay you want. Before changing difficulties on your server, it's important to understand all of them. Take some time to review the table below to learn more about each mode and its impact on your experience. Keep in mind that when starting a new save for your server, the difficulty cannot be changed. This means you must start over again if you want a different mode. When you're ready to begin setting this up, continue reviewing the following subsections below to get started.
| Difficulty Level | Description |
| --- | --- |
| Peaceful | A rather straightforward difficulty, peaceful mode removes all enemies from the world. However, you'll still battle them while nearby caves or bunkers. This is perfect for beginners or newcomers to the game. |
| Normal | This is the default difficulty for the game, allowing players to encounter some enemies throughout the world. There are still many opportunities to explore and build without too many attacks. |
| Hard | Players looking for survival and combat challenges will want to use hard mode for that. This means resources will be decreased and enemies attack ruthlessly, with other mechanics being difficult too. |
| Hard Survival | This is considered the hardest difficulty, as players will be faced with reduced food, animal spawns, health, stamina, and even increased penalties while surviving. Only try this out after mastering the game. |
| Custom | Instead of using a premade difficulty, you're given the chance to create your own. This means you can manually change the settings to suit your needs. For example, combining peaceful and hard survival options can be done. |
Changing Game Difficulties
The process for changing the difficulty on your SOTF server is simplified with our panel, as it only takes a few minutes to complete. This involves you selecting the mode from a specific area, then choosing a new save slot and restarting to load everything in-game. Afterwards, you should be able to enjoy the new mode on a brand new adventure to play with others. Follow the instructions below to set this up on your Sons Of The Forest server.
Head towards your Apex server panel and press the Customizations button on the left.

Afterward, select your desired mode in the Difficulty field via its dropdown menu.

Once you've done this, choose another Save Slot down below since it's required.

When finished, return to the main panel and Restart the server to apply these changes.
Creating a Custom Difficulty
Rather than using a premade difficulty, you and others alike can create your own custom mode. This is done by selecting Custom from the Difficulty area in Customizations, then choosing a new save slot. Make sure to not restart after doing this, as you'll need to follow along below to configure the new mode. Additionally, avoid removing necessary characters while editing the settings in the file. When you're ready, review these steps to get started.
Navigate to your server panel and click FTP File Access near the top left corner.

Proceed to type your Password in the text box, then press the Login button.

Once logged in, locate and enter the apex_sotf_server directory from the list.

Afterward, press Edit for the dedicatedserver.cfg file to reveal its contents.

Near the bottom, make your desired changes for CustomGameModeSettings.

When you're finished, press Save at the top and Restart the server from the panel.
Common Issues
Cannot Change Difficulty
In cases where you're unable to change the difficulty for your Sons Of The Forest server, make sure to create a new save slot for it. Remember, changing modes on existing worlds cannot be done. In other words, you must create a new save on the panel for this to work as intended. As mentioned previously, both of these changes are done in the Customizations area and require a Restart afterward to load everything. Alternatively, you may continue using the same difficulty on your existing world if you have lots of progress already.
Custom Settings Aren't Working
If you're attempting to create your own difficulty settings, then make sure you've selected Custom for the Difficulty field in Customizations before editing any options in the file. Additionally, don't reboot the server until you've made all your desired changes. Once you've done this, join the server and it should work as intended. However, if you've mistakenly entered invalid settings or removed necessary characters such as quotation marks, then this will not function properly. With all of this in mind, edit the dedicatedserver.cfg file accordingly and click Save at the top, then Restart the server to apply the new difficulty settings.

Conclusion
Whether you're wanting a custom or peaceful experience for your Sons Of The Forest server, changing the difficulty is an important part of this goal. There are premade modes to try out, while there's another for you to manually play around with to suit your needs. Unfortunately, new save slots are required for these changes to work properly in-game. Once configured, all your friends and family members can enjoy a brand new SOTF adventure. Keeping everything in mind, we hoped this tutorial helped you learn how to change the difficulty on your Sons Of The Forest server.

Useful Links
Hosting a Sons Of The Forest Server
How to Join a Sons Of The Forest Server
Becoming an Admin on a Sons Of The Forest Server
Setting a Password on a Sons Of The Forest Server
The Forest Guides
Sons Of The Forest Guides