FTB Infinity Evolved Server
Last modified on Feb 25, 2021 in modpacks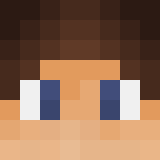 By ApexHosting
Number of mods: approximately 112 mods
This modpack is fit for small to medium server population.
Feed The Beast Infinity is an all-purpose modpack from the creators of FTB which is short for Feed The Beast. You can find mods like Buildcraft, Thaumcraft, Redpower 2, Industrialcraft 2 and a lot more mods. You will find everything from a simple hats mod to a more advanced Technical or Magic style of play.
With this modpack you will be able to automate your whole home for example or create a factory that creates precious diamonds. Or you can create a massive mining operation and processing plant to keep you supplied for all your evil plans.
You could even make it more fancy using computers to automate, protect & defend your home or factory. Or would you enjoy making shady things using thaumcraft and invent things that could make your life a little bit easier? For example, you are able to create a pickaxe that could dig so fast that your inventory is full in a matter of seconds.
This modpack is perfect for single player or small to medium server populations so you can play with your friends and pollute the Minecraft world even more with nasty technology or evil magic. One thing you could also try is to create a massive train network between each other and share your recourses via that using railcraft and Steve's Factory Manager.
Or you could only create awesome looking buildings with all the new and fancy blocks you can make with this modpack and explore new biomes thanks to Biomes O' Plenty. It is also possible to be evil to your friends and use dark magic on them using or Witchery while playing a self made game where you need to use portal guns to do portal games. This mod pack was originally created for 1.7.10 Forge.
Our professional team has experience setting up servers and we can be the perfect host for your new FTB Infinity server. Our servers have fast CPU's and lots of available RAM to help your server run smoothly without lag. It is very difficult for a home computer to be able to run the server for multiplayer Infinity.
How To Make a FTB Infinity Lite 1.10 Server With Apex Hosting
Select your server package from our pricing page
On the 'Configure Your Server' page, complete the required fields
Under 'Server Version', select 'FTB Infinity Lite 1.10' from the dropdown list
Complete the order and your FTB Infinity Lite 1.10 server will be created instantly