FTB Direwolf20 Server
Last modified on Feb 25, 2021 in modpacks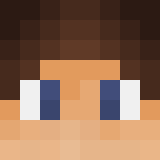 By ApexHosting
| | | | |
| --- | --- | --- | --- |
| | FTB Presents Direwolf20 1.6.4 | 1.0.23 | Checkout |
| | FTB Presents Direwolf20 1.7.10 | 1.10.0 | Checkout |
| | FTB Presents Direwolf20 1.10.2 | 1.13.0 | Checkout |
Number of mods: approximately 94 mods
This modpack is fit for small to medium server population.
Feed The Beast Direwolf20 was created by the FTB team and is made for the famous YouTube star direwolf20.
You will find him playing this modpack on his singleplayer series on his youtube channel but you can still play this modpack online with your own server. This modpack is an all-purpose modpack that both contains magic & technical mods.
When playing on this Direwolf20 server you can create factories or make nice voodoo tricks on your friends with Witchery. You can also run around in multiple dimensions made using mystcraft and create multi world dirt factories because of many features you will learn to understand. Or kill mobs and morph into them so you can run around as a spider and climb walls or maybe fly around as a bat and build using that because you can fly and you are only one block high so that would be the easiest way to build wouldn't it?
You can also create a massive mining production with buildcraft and process your ore with minefactory or IC². All of this being powered with IC²'s Reactors or the reactors from Big Reactors while you are wearing your awesome modular power suit that can fly and kill everything in one hit. And with that power suit you can explore all the extra biomes from Biomes O' Plenty.
This modpack is fit for small to large server populations.
How To Make a FTB Presents Direwolf20 1.6.4 Server With Apex Hosting
Select your server package from our pricing page
On the 'Configure Your Server' page, complete the required fields
Under 'Server Version', select 'FTB Presents Direwolf20 1.6.4' from the dropdown list
Complete the order and your FTB Presents Direwolf20 1.6.4 server will be created instantly