FTB Direwolf20 Server
Last modified on Jan 6, 2022 in modpacks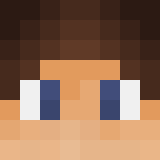 By ApexHosting
| | | | |
| --- | --- | --- | --- |
| | FTB Presents Direwolf20 1.6.4 | 1.0.23 | Checkout |
| | FTB Presents Direwolf20 1.7.10 | 1.10.0 | Checkout |
| | FTB Presents Direwolf20 1.10.2 | 1.13.0 | Checkout |
Overview
Oh, Modpacks. One of the greatest aspects of Minecraft is its massive community driven projects, and there is no better example than Feed The Beast. Their work rings for miles with its quality and upkeep. Feed The Beast Direwolf20 was created by the FTB team and is made for the famous YouTube star direwolf20. As FTB describes it, you can play along Direwolf20 as he starts a brand new series on his youtube channel or you can go your own route joining a server with friends. The mod list is designed to provide something for everyone while keeping them as faithful to the developer's intended use as possible.
You will find Direwolf20 playing this modpack on his singleplayer series on his youtube channel but you can still play this modpack online with your own server. This modpack is an all-purpose modpack that both contains magic & technical mods.
When playing on this Direwolf20 server you can create factories or make nice voodoo tricks on your friends with Witchery. You can run around in multiple dimensions using mystcraft and create multi-world dirt factories utilizing many features you will (eventually) learn to understand. Maybe kill mobs and morph into them so you can run around as a spider and climb walls. Perhaps maybe fly around as a bat, making building significantly easier.
You can also create a massive mining production with buildcraft and process your ore with minefactory or IC². All of this being powered with IC²'s Reactors or the reactors from Big Reactors while you are wearing your awesome modular power suit that can fly and kill everything in one hit. And with that power suit you can explore all the extra biomes from Biomes O' Plenty.
This modpack is fit for small to large server populations.
How to install Direwolf20
Downloading Direwolf20
The main way to play Direwolf20 is through the FTB Launcher.
Head to the official FTB page.
Click on the Download button corresponding to your OS (PC, Mac, Linux).
Install and login to the FTB Launcher.
Find the Direwolf20 profile in the modpacks tab, and click install.
Click play once downloaded.
Server-Side Install
In order to install this modpack to the server you will need to make sure your server is running a specific jar for the modpack. You can find our guide to changing your server version here.
Head to your main panel of your server, and scroll down to jar selection.
By typing, search for "Direwolf20" and click on the Direwolf20 jar.
Create a new world and restart your server.
Connect to your server and have fun!
Conclusion
Well, that's everything! Direwolf20 is one of the most interesting modpacks in that it isn't necessarily designed just for a community, but rather a very specific youtube. I mean, it's in the name, so it should be obvious but that doesn't stop you from enjoying the pack to the fullest in your lonesome or with your friends. Overall, Direwolf20 is a small yet appetizing modpack with a decent variety of mods that are sure to impress. I hope this guide helped you, and have a great day.
How To Make a FTB Presents Direwolf20 Server With Apex Hosting
Select your server package from our pricing page
On the 'Configure Your Server' page, complete the required fields
Under 'Server Version', select your version from the dropdown list
Complete the order and your FTB Presents Direwolf20 server will be created instantly