Yogscast Server
Last modified on Apr 9, 2021 in modpacks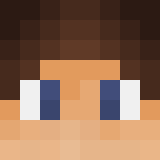 By ApexHosting
Number of mods: approximately 200 mods
This modpack is fit for small to large players at the same time.
From as far back as the Jaffa Factory all the way to their present interplanetary adventure and places beyond, join the Yogscast in their modded Minecraft adventures with this all-in-one modpack for every occasion! A Yogscast server has everything you need with mods like: Galacticraft, Ars magica, Thaumcraft, Mekanism, Buildcraft, minefactory reloaded, computercraft, mystcraft and about 200 mods in total you will probably be able to get yourself quite a good survival.
Maybe you would like to play evil sorcerer with your friends then you could also play with Ars Magica 2. Store all your evil things in your bibliocraft library and make the outer blocks with the blocks chisel or any other mod from the mod collection added. You can also create your custom tools with tinkers construct and make the most unique items only limited by your imagination.
This is a huge modpack and a Yogscast server will require at least 4GB Of RAM to run without lag. When choosing your server package we recommend that you choose at least Iron to start your adventure.
You will find extended gameplay videos on most if not all yogscast channels.
How To Make a Yogscast Complete Server With Apex Hosting
Select your server package from our pricing page
On the 'Configure Your Server' page, complete the required fields
Under 'Server Version', select 'Yogscast Complete' from the dropdown list
Complete the order and your Yogscast Complete server will be created instantly