Yogscast Server
Last modified on Jan 12, 2022 in modpacks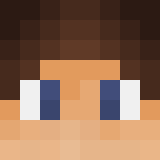 By ApexHosting
Overview
Remember the Yogscast? They're an old Minecraft YouTube group channel, made famous for their gameplay sessions and Minecraft song parodies! Now, they have a modpack covering a ton of mods that they've played over the years, from the days of Jaffa Cakes to today! Join the Yogscast on their modded adventures with this huge modpack, containing mods such as Galacticraft, Ars magica, Thaumcraft, Mekanism, Buildcraft, minefactory reloaded, computercraft, mystcraft, and over 200 more! Gone is the staleness of Minecraft Vanilla, here are the days of a fun survival! Be warned, though. This modpack, being as huge and awesome as it is, requires at least 4GB of RAM to run smoothly. So, when choosing your server, make sure to at least pick the 4GB plan!You will find extended gameplay videos on most if not all yogscast channels.
How to Install the Modpack Client- Side

Download and install the ATLauncher.
Under packs, search for "Yogscast". The Yogscast Complete pack should show up.
Install the Yogscast Complete pack by selecting "New Instance". Check all the mods you want.
After it's installed, head over to the Instances tab, and hit "play" to start the modpack.
Congratulations, you've installed the modpack! Now, let's get your Apex server up and running with it too!
How to install the Modpack onto your Apex Minecraft server
Head over to your Apex server panel, and make sure to stop your server.
Reset all of your server files. In your panel, click on Reset Server Files in the bottom left of the server column. It'll ask you to confirm a few times, so just confirm.
In the JAR File list select "Yogscast Complete".
On the popup, select Change version.
Select "Use Included World".
Restart the server when it asks, and you'll be able to connect with the ATLauncher!
Conclusion
Congratulations! Wasn't that easy? Now, you can have fun with the Yogscast on your new Apex Hosting server and the Yogscast Complete modpack! Go to space, play with computers, or even just play vanilla and ignore the new stuff if you really want to. Just as long as you're having fun!
How To Make a Yogscast Complete Server With Apex Hosting
Select your server package from our pricing page
On the 'Configure Your Server' page, complete the required fields
Under 'Server Version', select your version from the dropdown list
Complete the order and your Yogscast Complete server will be created instantly