How to Add Mods to a Valheim Server
Last modified on May 31, 2023 in Valheim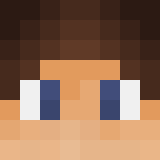 By Dalton Whalen
Overview:
Valheim is an expansive game allowing for all types of gameplay opportunities. Some prefer to build large houses, while others are interested in hunting down the creatures that roam the world. Over time, extra gameplay may be desired to add new armor, textures, or even change the game mechanics to redefine what you can or cannot do. With Apex Hosting, installing Valheim is extremely easy when using our Valheim Plus server version, so today we will be showing you how to get them setup and running!

How to Install Valheim Mods
Server-Side Installation:
In order to run mods on Valheim, you will need to ensure you have the required files to run them, as vanilla Valheim does not have them included. You can do this with the following instructions:

Change Version to Valheim Plus:
Navigate to your Apex server panel.
Stop your server.
Navigate to the Jar File section and open the dropdown.
Locate the Valheim Plus server version and select it.

Change the server version when prompted.
It is recommended to generate a new world, but is not required.

Restart the server to load necessary files.
Downloading Mods:
Navigate to the Nexus Mods website.
Locate the mod you wish to download, then press Files at the top.

From there, locate the file and then press Manual Download.
(Optional) If a mod has a dependency listed, ensure you download that as well.
Press Slow Download, then save the mod in a location for later.

If zipped, extract the folder to locate the .dll file.
Note: In some cases, mods may require you to move additional files in order to be properly installed. Examples of this include moving the downloaded plugins and config folders from the mod to the matching locations in your Valheim files. These will often be in the form of a zipped file containing multiple folders that have the mod files. In such cases, we recommend checking the mod page for installation details to see if additional steps are required.
Installing Mods on the Server:
Navigate back to your Apex server panel.
Click on the FTP File Access, then log in with your panel password.
Access the BepInEx folder, then the plugins folder.

Press Upload in the top-left, then drag and drop the mod .dll file to the right side.
Once at 100% uploaded, return to the main panel page.

Restart the server to load up the mods.
Client Side Installation:
In order to properly run a majority of mods through Valheim, it will also require installing them on your own computer. This will need to be done manually, but if using Valheim Plus it is extremely easy to do!

Installing Valheim Plus:
Download Valheim Plus here.
Open Steam and locate Valheim.
Right-click the game, go to Manage, then Browse Local Files.

Extract the contents of the Valheim Plus .zip into here.
Installing Mods on the Game:
While in the Browse Local Files section, enter the BepInEx folder.
Then enter the plugins folder through there.

Like before, drag and drop the mod .dll into this folder.
The mods are now loaded up, allowing you to start your game!
Conclusion:
Overall, adding mods to Valheim is a great way to expand everyday gameplay and improve daily experiences by yourself or with others. As time progresses, more mods will be added as well, allowing for different gameplay. You are always able to add or remove the mod .dll files, so you can customize your experience on the fly. With such an expansive game and so many possible mods, you will never run out of opportunities with Valheim!

Common Issues:
My Valheim mods are not appearing in game:
Oftentimes, this can occur by not completing all of the steps outlined above. Ensure you have installed Valheim Plus on both the server and client to allow plugins to run. In addition, ensure the mod .dll files are installed in the /BepInEx/plugins/ folder, or it will not load.
My Valheim mods appear, but have bugs and other issues:
This can often occur if the mod is outdated or has an issue in the coding. We recommend checking the "Last Updated" section of the mod page to see if it is recent. Otherwise, each mod page should come with a "Bugs" tab to report possible issues for the author to fix.
My players are not able to join or use the mods:
This can occur if the players do not have the mods installed on their own games as well. It is important that the mods are installed on the server and every player's game, otherwise they may not be able to join and play properly.

Helpful Links:
Valheim Nexus Mods Page
Valheim Plus
How to Change the Server Version
How To Make a Valheim Plus Server With Apex Hosting
Select your server package from our pricing page
On the 'Configure Your Server' page, complete the required fields
Under 'Server Version', select your version from the dropdown list
Complete the order and your Valheim Plus server will be created instantly