Start a Minecraft Boost Server
Last modified on Sep 2, 2022 in gametypes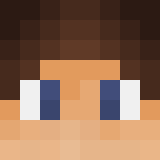 By Dalton Whalen
Overview
When playing vanilla Minecraft, maneuvering around the world and PvP is a large part of the experience. After some time though, players may want to expand their gameplay into different game modes. Introducing the Apex Boost Premade server, an indirect PvP gametype that allows you to boost yourself and other players high into the hair to knock them off the glass platforms. With players lurking around every corner, you will need to boost or be boosted in order to be the last one standing. Knowing how to install and get started with Boost can be confusing for unfamiliar players, so we have created this Apex Hosting guide to ease you through the setup process.

Preparation
When using a pre-made gametype, it is highly recommended to reset all of the server files to prevent any file conflicts or crashes.
Navigate to the Apex Server Panel, then stop the server.
Using FTP, back up any important files to your computer.
In the left-hand menu, select the Reset Server Files button.
Select all files, then continue following the prompts.

Type in reset when prompted, but do not restart the server yet.
Installation
Navigate to the Apex Server Panel page.
Scroll down to the Game File section.

In the dropdown menu, select the Boost version.
Follow the prompts to change the version.
When prompted, use the included world, then restart the server.
Using Boost
Lobby Introduction
Upon first spawning in, you will access the Boost lobby. Here, you can interact with a variety of NPCs in order to unlock effects, purchase items, check stats, and more. With a top-3 leaderboard and the ability to view daily, weekly, and monthly top players, you can fight to become the best player.

Item Shop
In the shop corner you can purchase and equip a variety of cosmetic items to stylize your lock. From a variety of hats, particles, and more you can always stand out in a crowd. As you play the game, you can collect mystery dust and open crates in order to unlock new cosmetics

Reward Crates
In another corner you will find the crate section. When you earn crates through gameplay, you can open the matching crate to earn a variety of new rewards. With banners, hats, tags, and more, you will slowly begin to collect all of the cosmetic items

Leaderboards
Within the center of the lobby, you will find a variety of NPCs dedicated to viewing the top players and statistics. Right-click any NPC to view the top players from each day, week, and month.

Starting a Game
Once you are ready to join an arena, right-click on the matching NPC to queue up and join your desired arena. Alternatively, use the clock in your inventory to easily join any available arena without requiring the NPC.

How to Play Boost
When in a Boost arena, your goal is to boost yourself and other players to knock them off of the platforms into the void. Using your weapon, right-click under other players to launch them high into the air.
With fast-paced gameplay and the ability to boost players from any range, you will fight to remain on the platforms for as long as possible. Once all players have been knocked off the platform, the last person standing is the winner.

Notable Commands
/boost join [ArenaName] - Join the specific arena
/boost leave - Leave the current arena.
/boost stats [player] - Display the game stats for a specific player
/boost start [ArenaName] - Force start a specific arena.
/boost end [ArenaName] - Force end an arena.
Conclusion
With that, you should now know how to install the Boost gametype and get started. With a lobby full of features and unique game mechanics, playing Boost will be a memorable experience for all players. Featuring 6 full arenas of various sizes, chaos is inevitable when fighting to become the best in such a small space. Remember to keep moving, as you never know when it's time to boost or be boosted.
How To Make a Boost Server With Apex Hosting
Select your server package from our pricing page
On the 'Configure Your Server' page, complete the required fields
Under 'Server Version', select your version from the dropdown list
Complete the order and your Boost server will be created instantly