Sky Factory 2 Server
Last modified on Feb 25, 2021 in modpacks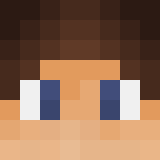 By ApexHosting
Number of mods: approximately 120 mods
This modpack is fit for 1 to 4 players at the same time.
The Sky Factory server is in its own category even though it was inspired by Sky Block. This modpack is created for what the title would say skyblock but I am not sure if the creator would like to call it that as his own words: "Calling this pack modded skyblock is like calling the Bat Mobile a "car". It's skyblock, but like you've never seen it before! High tech mods, full automation, and spawning in the void with nothing but a tree and a *single* piece of dirt between you and certain death!"
This mod pack makes your Minecraft survival quite a bit harder because 1. it's modded and 2. you have a limited area where you can't mine. This makes it harder to survive is you still want to be able to life and not die from starvation or falling into the void with your newly created machine. If you are up for a challenge go ahead and purchase a Sky Factory server for you and your friends to play on and see if you can overcome this monumental challenge not seen in many other versions of Minecraft.
How To Make a Sky Factory 2 Server With Apex Hosting
Select your server package from our pricing page
On the 'Configure Your Server' page, complete the required fields
Under 'Server Version', select 'Sky Factory 2' from the dropdown list
Complete the order and your Sky Factory 2 server will be created instantly