Security Craft Minecraft Mod
Last modified on Aug 2, 2023 in Mods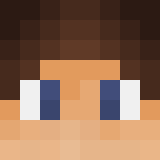 By Dalton Whalen
Overview
As you play through vanilla Minecraft, your home base will often become a place of vital importance. Whether it's because of the valuables stored inside or due to the effort to create it, most players will want to protect their home from mobs and enemy players. The base game does not have much to offer aside from iron doors and redstone, leaving a lot to be desired. Thankfully, Security Craft is a Minecraft security mod that allows you to add a variety of defensive and offensive items to your base to protect against all forms of intruders. Whether it is door locks, mines, or fake water, this mod has you covered. Knowing how to install mods can be tricky for unfamiliar players, so we have created this Apex Hosting tutorial to help you get started.
Summary
Security Craft is owned by Geforce132, authored by bl4ckscor3, MasterPerki, with ChainmailPickaxe credited as the artist. The mod has been around since 1.6.2 and has accumulated well over 21 million downloads at the time of writing. Make use of lasers, scanners, and more to defend your base.
Downloading Security Craft
Visit the Security Craft Curseforge page.
Press Files at the top of the page to view all downloads.

Scroll down to find the version you wish to use.
Click the Download button to the right-hand side.

Save the file to a safe location for later use.
Server Installation
Navigate to the Apex server panel, then stop the server.
Scroll down to the Game File section and make note of the version.

Ensure the server is running a matching version of Minecraft Forge.
Afterwards, enter the FTP File Access and log in.
Enter the mods folder, then press Upload in the top-left.
Drag + drop the mod file into the right-hand side.
Once uploaded to 100%, return to the main panel page.

Restart the server to load up Security Craft on your server.
Client Installation
Before proceeding, ensure you have installed Forge on your client.
Open your Minecraft launcher, then visit the Installations tab.
Hover over your Forge profile, then press the Open Folder icon.

In the new window, create or locate the mods folder.
Paste the Security Craft .jar file here.

Afterwards, return to the Minecraft launcher and press Play.
Mod Features
Once the mod is loaded, you can jump into your modded world and begin experimenting with the many features of Security Craft. For a full list of items and features, consider visiting the official wiki.
Keycard Reader
When defending against players, a simple door is not enough to keep players out. Thankfully, the Keycard Reader allows you to upgrade your entrances and only allow you to enter with the correct keycard.
By opening the Keycard Reader GUI, you can place the desired keycard into the slot and customize it to your liking. Change the level access for the reader, add a unique signature ID, and choose to limit the number of uses. Once done, you can link the card and use it within the applicable readers around your base.
Key Panel
If carrying around a keycard is not your style, you can take the Keypad method instead. Available in two forms, the Key Panel can be placed on a wall, while the Keypad is an entire block. Both forms allow you to set a desired pin code, which can be used to unlock the adjacent door.
Retinal Scanner
To take it a step further, the Retinal Scanner block will activate when you look at the block in close proximity, opening the door. This removes the need for carrying a card or remembering a pin altogether. It may be beneficial to keep the scanner out of sight from inside your base, as you may unknowingly open the door to a potential intruder.
Fake Water/Lava
Want to play a cruel trick on your enemies? The Fake Water and Lava buckets allow you to place indistinguishable liquids with the opposite effect. The water will cause harm while the lava will allow you to travel unharmed. The fake lava will even burn items, so players cannot test its legitimacy without taking a huge risk.
Camera System
Why set all of these defenses if you can't monitor them from a safe location? Thankfully the camera system allows you to set and view security cameras across your base. The cameras have night vision capability and can be upgraded to toggle a redstone signal.
Mines
Yet another cruel prank, the various mines allow you to rig various ores, blocks, and even rails to explode on contact. Place sand mines on a beach, lure players with diamond ore, or even make explosive furnaces. These will cause considerable damage, so it is recommended to place them far away from anything that is truly valuable.
Conclusion
After that, you now have the knowledge required to install and get started with Security Craft! There are many blocks and items for you to use to protect your base against all kinds of intruders. Blocks that cannot be broken, various door locks, and lasers are only a taste of what lies ahead. These options can be also mixed and matched to suit your exact needs at any time. Create an all-access keycard, rig the cameras to an alarm system, and much more. With this information you are ready to jump into the world of Security Craft and construct your defenses.
Helpful Links
Security Craft Curseforge Page
How to Install Forge (Client-Side)