Start Your Project Ozone 2 Reloaded Server
Last modified on May 5, 2022 in modpacks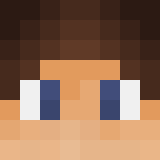 By ApexHosting
Overview
Vanilla Minecraft is cool, right? Mine a bit, craft a bit, then you eventually beat the Ender Dragon. That's the main plane of the game, with a little bit of exploration in between. But, isn't there more to do? Enter Project Ozone 2. Project Ozone 2 Reloaded has over 2 million downloads and is a staple in awesome modpacks. We're going to go over how to install and play it right now.
About Project Ozone 2 Reloaded
Project Ozone 2 Reloaded is a modpack that features a lot about questing with some skyblock type additions. Running on the classic 1.7.10 game version, this has all the classic mods. Applied Energistics 2, Pam's HarvestCraft, Tinkers' Construct, and more! If you want to spend a whole lot of hours on a whole lot of Minecraft, this is the pack to play. With how much learning and research is needed to play this pack, it's like playing Minecraft again for the first time.
How to Install Project Ozone 2 Reloaded
Clientside
First you need to install CurseForge. Head to the main page and select the download option for your operating system.
Once the download is finished, run the program. From here, you want to make sure you're in the Minecraft section of CurseForge.
Next, head to the search tab at the top and look up "Project Ozone 2 Reloaded". It will be one of the first few selections. Hit the orange install button on the right side of the tab.
Finally, when it is installed you can select the pack in "My Modpacks" and hit play from there!
Server Side
First open your Apex Panel and hit the red "Stop" to stop your server.
Next you need to scroll down to the "JAR File" field and search up "Project Ozone" and a couple options should show up. Select the option that says "Project Ozone 2".

*note: though it does not say "Reloaded", it still is the Reloaded version of the modpack.

A popup will appear and you will select "Change Version", then "Create New World", and finally "Restart Now". Once the process is completed you can open your Minecraft game (in 1.7.10) and play on your multiplayer server!
About Project Ozone 2
This modpack comes with over 100 mods in total, and each one has a plethora of content to dive into. For example Tinkers' Construct, which is a classic mod based around better items and tools to create. There's also a ton to do with Pam's HarvestCraft if the farming life is for you! The list goes on and on when talking about the mods featured in this pack, but it's best to explore for yourself!
Common Issues
Server Stuck on Startup
One of the more common issues when it comes to these packs is that it won't load up properly. It's an easy fix though.
Just head back to your Apex Server Panel. Next, go to the section on the left called "console" and select it.
In the bar type out "/fml confirm". This will get your server up and running properly after a short time.
Conclusion
That's just about all you need to know for this guide! There's so much that you can do in order to explore for yourself, and the adventure is truly up to you. Whether it's creating awesome new weapons or defeating crazy new mobs, Project Ozone 2 Reloaded is the place to be. So hop onto your Apex Panel and load it up, adventure awaits!
How To Make a Project Ozone Reloaded Server With Apex Hosting
Select your server package from our pricing page
On the 'Configure Your Server' page, complete the required fields
Under 'Server Version', select your version from the dropdown list
Complete the order and your Project Ozone Reloaded server will be created instantly