How to Whitelist Players on a Valheim Server
Last modified on Oct 14, 2021 in Valheim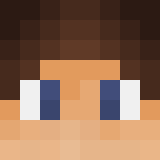 By Dalton Whalen
Overview
When owning a Valheim server, there are times when you want to ensure only specific players are able to join. Whether this is to develop the server behind the scenes or just to have a private server, a whitelist is often the best option to achieve this. Valheim has a built-in password system, however a whitelist will prevent unauthorized players from joining, even if they know the password. With Apex Hosting, setting a Valheim whitelist is very easy, so today we'll show you how to get started.

Obtaining SteamID
Navigate to the SteamID.io website.
Search for the desired user.
Once found, locate and copy the SteamID64 number.
Whitelisting a Player
Navigate to your Apex Server panel, then stop the server.
Proceed to the FTP File Access on the left-hand side, then log in.
Locate the permittedlist.txt file, then press edit to the far-right.

Add a SteamID64 number to each line, depending on the number of players.

Press Save when complete, then return to the main panel page.
Start the server when ready for the whitelist to take effect.
Conclusion
After that, your server should now have the whitelist automatically setup once it fully restarts. This will prevent any unauthorized players from joining the server if the ID is not added to the file. If you wish to add or remove a player, you can simply adjust the permittedlist.txt file once more. With that, your server is now ready to be played on. Enjoy your adventures and have plenty of fun!