How to Setup the Steam Game Server Token
Last modified on Sep 2, 2022 in general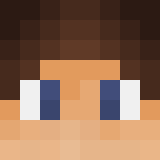 By Nathan Young
Overview
Server owners that want to play Steam games such as Counter-Strike: Global Offensive will need to take additional steps to ensure the server functions as intended. One of the most important steps to ensure normal gameplay is to configure the Steam Game Login Token within the server settings. Steam generates this unique token for every game server account you own, which is used to allow players to connect on your server. Learning how to locate and create a game login token is not common knowledge, especially when it's a development feature on Steam. With Apex Hosting, setting up your game token is as simple as typing into a text field, so we created this resource that walks you through the needed steps to obtain and configure your Steam Game Login Token.

Obtaining the Steam Game Login Token
Head to Steam's Store page and search for the game.
Upon landing on the page, copy the numbers after the /app/ from the URL, that is your game's App ID.

Head to Steam's Game Server Account Management site and log into your Steam account if you haven't already.
After successfully signing in to your account, proceed to enter the App ID for the game.

Locate the Memo section and enter a short message to help you keep track of the tokens.
Finally, click Create to complete the process so it generates your token.
Using the Steam Game Login Token
After generating a Steam Game Login Token, copy it from the Login Token section from the Game Server Management area.

Once copied, log in to your Apex server panel and to the left-hand side of the page, head to Customizations.
Locate the Game Server Login Token (GSLT) setting in the Other or Server Settings section.
Proceed to paste your token in the text field for that option and restart the server.

Finally, you need to restart the server from the main panel to apply the token once it's entered.
Common Issues
Cannot Log in to my Steam Account
When registering your Steam Game Login Token, you are required to use your Steam account. If you're unable to access that, make sure you are using the correct information and that Steam isn't performing maintenance. You may confirm the platform's downtime by checking here.
Cannot Find the Steam Game Login Token Setting
Make sure to check the Other or Server Settings section, but you may want to check all other areas in the Customizations page. If you're unable to locate the setting to paste your token, then your game does not require it.

Conclusion
Any server owner wants players to join their game or match but can run into issues when not implementing Steam's Game Login Token. You learned how to fix that specific issue by obtaining the token and its usage on your server. That process is applied to some Steam game servers, but not all of them. For example, Terraria does not require the token but CS:GO needs it to allow player connections. Now that you know how to resolve that problem, you and others can enjoy the server without issues.

Useful Links
Steam Store
Steam Game Server Account Management
Steam Status