How to Set a Server Password on a Project Zomboid Server
Last modified on Sep 1, 2022 in zomboid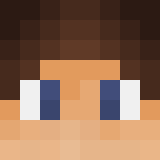 By Dalton Whalen
Overview
When owning a Project Zomboid server, you may find yourself in need of preventing specific players from joining. Luckily, PZ has a server password feature built directly into the game, allowing you to set a password that is required for a player to join. This can be helpful for adjusting which players can join the server, performing maintenance, and more. Setting a server password for Project Zomboid can be confusing for unfamiliar players, so we have created this Apex Hosting guide to ease you through the setup process.

Configuring a Password
Navigate to the Apex Server Panel and stop the server.
Proceed to the Config Files on the left-hand side.
Locate and open the World Config file.

Scroll down to the Password= section and enter a desired password.

Once complete, press Save, then restart the server.
Joining with Password Through Steam
On Steam, navigate to View > Servers at the top.
Locate your added server, then select it to connect.
A window should now open, requesting your set password.

Once entered, continue connecting to join the server.
Joining with Password In-Game
Launch Project Zomboid and navigate to the Join menu.
Select your server in favorites to highlight the box.
On the right-hand side, enter your server password in the Server Password field.
Press Save at the bottom, then join the server.
Common Issues
Wrong server password given:
Oftentimes if this occurs, it means that the password is mistyped in-game or may not be the password that was desired. Return to the world config and ensure that the password is the exact one you wish to use. Once this is confirmed, save and restart the server once again before retrying the connection.
Players can join without a password:
If this occurs, it often means that the server does not detect the password or did not load it up properly. To rectify this, return to the world config file and locate the password field. Ensure that the password is entered under "password=" and not any other section. Once you confirm that it's correct, save and restart the server before trying to join again.