How to Play Modpacks with MultiMC
Last modified on Feb 14, 2023 in Modpacks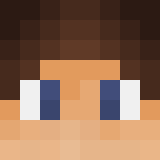 By ApexHosting
Overview
Whether you want to explore or fight monsters on your Minecraft server, mods are always ready to build upon the vanilla foundation. While there are many modpacks of various themes, there are also many launchers that are used for each of these collections. Technic, FTB, Curseforge, and more all have a great selection, but switching between these launchers will often become tedious over time. This is no longer the case thanks to MultiMC, a Minecraft launcher that is compatible with packs from other launchers. Once you have logged in, install your selection of modded or vanilla versions, then continue to play as usual. This saves a lot of time and effort, as the packs are organized into a single location. Getting started with MultiMC can be confusing for unfamiliar players, so we have created this Apex Hosting tutorial to help you get started.

Installing Java
Before proceeding, you will want to ensure you have installed Java for your system, especially if you are running on MacOS. To do this, visit the Java Downloads Page, then press the Download button. Afterwards, open the installer and follow the prompts to install Java on your system.

Windows Installation
Visit the MultiMC download page, then select the Windows version.

Save the .zip file to a safe location, then extract it.
Enter the newly-extracted folder, then double-click on MultiMC.exe.

Within the window, start by selecting the desired language, then press Next.
On the next page, change the Maximum Memory Allocation to suit your needs.
Finally, choose whether or not to Enable Analytics, then press Finish

MultiMC will now launch, allowing you to add a modpack.

Note: The .exe will function as your launcher going forward. It is recommended to add the program to your start menu or taskbar to easily access it later on.

MacOS Installation
Navigate to the MultiMC download page, then select the MacOS option.

Save the file to your device, then double-click it in Finder to extract the application.
Afterwards, open the MultiMC application until the setup window opens.

Select a language, then press next to configure your maximum memory allocation.
Finally, toggle whether to Enable Analytics, then press Finish.
Adding a Modpack to MultiMC
Adding a Minecraft Account
Before you can play, you will first need to make sure you log into a Minecraft account on the program.
From MultiMC, press Profiles in the top-right.

Under the dropdown, select Manage Accounts
Within the new window, press either Add Microsoft or Add Mojang.

Follow the prompts/instructions to log in, then press Close at the bottom.
Creating a New Instance
From the main MultiMC page, press Add Instance in the top-left.
Within the new window, select your desired platform, such as Technic or ATLauncher.

In the right-hand side, search for and select the modpack you wish to use.
Press Ok to begin downloading the modpack.
Afterwards, double-click the new Instance or press Launch in the right-hand menu.

Your game should now begin launching as normal, allowing you to play the desired modpack!

Curseforge Modpacks
At the time of writing, Curseforge modpacks cannot be directly imported into MultiMC. While this is planned to be fixed, this issue can be bypassed by installing Curseforge packs on the FTB launcher. Afterwards use the FTB App Import option when adding a new instance through MultiMC.

Common Issues
Cannot log into an account:
This will often happen if a player changes their login information, such as their username or password for their account. To solve this, return to the Manage Accounts section of MultiPC, then remove the account. Perform the same steps as earlier to log back into the account and continue playing.
I receive a Java error on MacOS:
If a Java error pops up while configuring MultiMC on MacOS, it often means that Java was not installed on the system. To solve this, close the installer, then proceed to download Java as per the instructions at the beginning of the tutorial. Once the installation is complete, reopen MultiMC and proceed as normal.
Insufficient Memory:
If you did not adjust your maximum memory settings during setup, you may find that your game does not have enough to run some modpacks. To solve this, visit the Settings tab in MultiMC, then enter the Java tab. Change the Maximum Memory Allocation to a number appropriate for your specific device. Simply press Close afterwards to run your modpack once again!

Helpful Links
MultiMC Download Page
All Modpack Tutorials
Java Download