How to Join a Factorio Server
in Factorio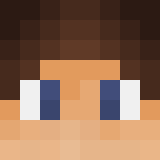 By Dalton Whalen
Overview
Factorio is a third-person factory building game that spans across an infinite 2D world. Mine for resources, design your infrastructure, and automate production to become an industrial powerhouse. With massive factories being constructed, the various fauna do not take kindly to your presence, requiring you to defend your structures against the attacks. With a dedicated Factorio server, team up with various players to create a mechanical empire of unprecedented scale. Whether you split up and build your own factories or collaborate all together, playing with friends or other players only improves the experience. Knowing how to join a Factorio server is crucial to play with others, so we have created this Apex Hosting guide to ease you through the setup process.

Configuring the Server Token
If you wish to join your server through the public browser, you will first need to configure the server token.
Visit the Factorio Profile website.
Log into your existing account or sign up.
While on the profile page, locate the Token section.

Press the Reveal button, then copy the string of characters.
Navigate to the Apex Server Panel, then navigate to the Customizations tab.
In the Token field, paste the copied string of characters.

Then in Username, enter the username of your Factorio profile.
Return to the main panel and restart the server to load up these changes.
Joining with an IP Address
Visit the Apex Panel page, then log in.
Scroll down to the IP:Port section of the panel.

To the right, copy the full IP address.
Launch the Factorio game on your computer.
From the menu, select Multiplayer, followed by Connect to address.
In the pop-up window, paste in your server IP, then press Connect.

Join with In-Game Browser

Launch Factorio from your computer.
From the menu, select Multiplayer, followed by Browse public games.
Use the search button or filters to narrow down the results for a server.

Select the server you wish to use to bring up the details.
Press the green "Join Game" button to connect to the server


Once you have joined the server, you will be able to quick-join the most recent server from the main menu. This can be beneficial after performing a restart or simply to join the desired server without repeating these steps every time.


Common Issues

Server does not start:
By default, the factorio server will not function if it is not configured properly while in public mode. Ensure both a username and your account token are pasted into the customizations tab. If the information is not added, the server will not start and be accessible to players. Once the necessary information is added, simply restart the game server from the panel before trying again.

Could not establish network communication with server:
When this error appears, it means that the server is not reachable. This often occurs if the IP address is incorrect or if the server is offline. First, visit the Apex Panel and ensure that the server is started and online. Afterwards, confirm that the entered IP address for the game matches the one displayed on the server panel, then try to connect once again.


Helpful Links