How to Join a 7 Days to Die Server
Last modified on Sep 2, 2022 in 7 Days to Die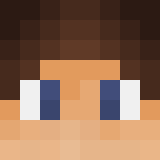 By Dalton Whalen
Overview
7 Days to Die is a first-person survival sandbox in a world infested with zombies. Featuring combat, crafting, mining, and other forms of gathering, you must hone your skills in order to survive the undead world. With our dedicated 7 Days to Die server, team up with or fight against other players to prolong your life and take back what was yours. Build settlements and hunt together or exploit others for your own gain, the broken world is a dangerous place. As you develop your settlements, you'll go from starting farms to driving around motorcycles and gyrocopters in the sky. Knowing how to join a 7 Days to Die server is vital to experiencing the game with others, so we have created this Apex Hosting guide to ease you through the setup process.

Joining with IP Address
Navigate to the Apex Server Panel, then log in.
Scroll down to the IP Address:Port section, then copy the address to the right.

Start 7 Days to Die on your desired system.
On the main menu, proceed to the Join a Game button.

At the bottom, select Connect to IP, then wait for the pop-up window.
Use CTRL+V to paste the address, which should automatically fill in the port field.

Finally, press Connect to join your server.

You should now begin connecting to your server, evident by a loading screen that will also display game tips. After a short time, you should spawn into the server and be ready to begin playing!

Joining Through Server Browser
In some circumstances, you may wish to join a server through the in-game browser directly. This can be beneficial to allow players to find your game easily and prevent needing to remember the full IP address to connect.
Launch 7 Days to Die on your preferred system.
From the main menu, select Join a Game.
Using the server browser, use the search menu or filters to find the server.

Once located, click on the server and verify it is one you want to join.
Finally, press Connect in the bottom-right to establish a connection to the server.


Like before, you should now see a loading screen with various tips, which will then place you into the world within a few moments.


Common Issues

Could not retrieve server information:

This error often occurs when connecting with an IP address. This error means that the server could not be found, regardless of the reason. To fix this, first ensure that the server is online and functional in the panel. If not, start the server and try to connect once more. Otherwise, ensure that the IP and port are correctly entered in-game. The IP is the digits before the colon (:), and the port is the 5 digits following the colon. Once you have ensured it is entered correctly, try to connect once more.

Connection Timed Out:

When this error occurs, it usually means that the connection was established, but it could not be achieved. This often appears when joining a server through the browser, as it is not always consistent with server status. To fix this, visit the panel and ensure your server is online and running. If you are unsure, restart the server and wait for it to be online once again. When this is done, return to the game, press the Refresh button, then locate and join the server once more.


Helpful Links