How to Install RocketMod for your Unturned Server
Last modified on Sep 2, 2022 in unturned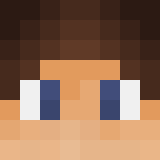 By Dalton Whalen
Overview
When playing on an Unturned server, you may become bored of vanilla gameplay and desire something more. Luckily, Unturned is now packaged with RocketMod, a modification that adds new admin commands and allows plugins to be used. Whether you want access to the coolest mods or simply want access to these new commands, all of this is possible with RocketMod. Installing RocketMod can be confusing if you are unfamiliar with the instructions, so we have created this Apex Hosting guide to ease you through the installation process.

How to Install RocketMod
Navigate to your Apex Server Panel, then stop the server
Proceed to the FTP File Access, then log in.
Locate and navigate the Extras, then locate the Rocket.Unturned folder.

Use the checkbox to select the folder, then press Copy at the top

Set the Target Directory to /Modules, then press Submit.

Once it is complete, return to the main panel page and start the server.
Once the server starts up, you can confirm that this worked by checking the console for Rocket commands.

Common Issues
RocketMod isn't working on my server:
There are many reasons why this may occur, however the first is to check the Modules folder inside the FTP File Access. If the Rocket.Unturned folder is not present, try to copy it over from the "Extras" folder one again, ensuring that the Target Destination is exactly "Modules" or it will not work. If the Rocket.Unturned folder is already present, try to restart the server once more, as that will make sure it loads up.
The Modules folder doesn't exist:
If for some reason the "Modules" folder is not present, navigate to the FTP File Access, then press "New Folder" in the top-left. Make sure it is named "Modules", case-sensitive. Once done, try to copy it over once more.