How to Change Your Terraria Server MOTD
Last modified on Sep 2, 2022 in Terraria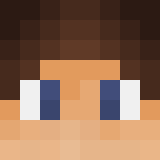 By Dalton Whalen
Overview
When playing on a Terraria server, a message is normally displayed upon joining, called the Message of the Day (MOTD). This can be a welcome message, a description of the server, or anything else that you desire. Adjusting your server MOTD can be confusing if you are unfamiliar with the steps, so we have created this Apex Hosting guide to ease you through the setup process.

Changing the Server MOTD
Navigate to the Apex Server Panel, then stop the server.
Proceed to the Customizations tab on the left.
Scroll down and locate the MOTD section field.

Replace the text with whatever message you desire.
Once complete, return to the main panel page.
Restart the server to load up the world with your new server MOTD.
Common Issues
The MOTD hasn't changed:
Oftentimes, this means that the MOTD was not changed correctly or the server did not properly restart. Return to the Customizations tab and ensure that the MOTD is what you desire. If correct, restart the server once more. You can check the server console to ensure it is properly restarting, then try again.