How to Change the Server Name in Valheim
Last modified on Sep 2, 2022 in Valheim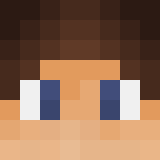 By Dalton Whalen
Overview:
When owning any server, having a unique name is helpful for both organization and to have players remember the server. Valheim servers are no exception, which is why it offers the ability to change your server name. With Apex Hosting, changing the Valheim server name is extremely easy to do. Today we will show you how to do so with ease.

Changing the Name:
Navigate to your Apex Server Panel.
Scroll down to the "Valheim Server Name" section.
To the right, change the name to any that you prefer.

Press 'Save' at the bottom when complete, then restart the server.

The name should now be changed for your Valheim server upon startup!

Conclusion:
With that, your server should now have its own name. Whether for your own organization, making it easier on players, or simply giving it more personality, we highly recommend giving your server a name. With that, good luck on your adventures and remember to have fun!