How to Change the Name of a CSGO Server
Last modified on Sep 2, 2022 in csgo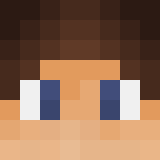 By Dalton Whalen
Overview
When hosting a Counter Strike: Global Offensive server, you may become tired of the default server name. Luckily, CSGO dedicated servers allow you to customize the server name that appears in-game. Whether you want your server to stand out in a list or simply have a fun name for players, this is all possible through the server settings. Changing these settings can be a bit confusing for unfamiliar players, so we have created this Apex Hosting guide to ease you through the setup process.

How to Change the Server Name
Navigate to the Apex Server Panel and stop the server.
Proceed to the Customizations tab on the left-hand side.

Under the Server Settings section, locate the Hostname field.
Replace the text field with your desired server name.

When complete, return to the main panel page and restart the server

The server should now start up with your chosen server name!

Common Issues
The server name will not change:
There are a few reasons this may occur. First, we recommend checking the Customizations tab and ensure the Hostname field is entered the way you desire. Afterwards, restart the server once more to load it up once again.
I can't see where the changes are:
When the name changes, there are a few locations where you can view it. The first is to add the game to the Steam server browser and check the name. Alternatively, the server name can be found within the in-game server browser.