Hexxit Server
Last modified on Jun 15, 2020 in modpacks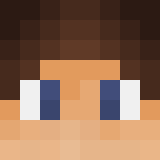 By ApexHosting
Number of mods: approximately 54 mods
This modpack is fit for small to large server population.
Hexxit was created by the Technicpack team.
Minecraft Hexxit servers include a new collection of mods that put adventure above all else, in the style of old Dungeons and Dragons campaigns. Exploration is interesting, the dangers are greater and the sense of satisfaction of clearing out a dungeon is intense. This pack is quite unique to most other modpacks because it's focused on adventuring and exploring instead of magic or technic, it's more about fighting instead of building factories and automation which can be a good change of pace. This will challenge your Minecraft and mod skills to the max making a Hexxit server one of the most fun that you can play on.