ApexMc Official Public Server
Last modified on Aug 10, 2023 in Maps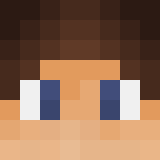 By ApexHosting
Come visit the Apex Offices, Datacenter, and public game hub at play.apexmc.co on 1.8.x to 1.17.x
Our Office Space
Climb to the top of the mountain where you can find the entrance for the official virtual representation of the Apex Hosting office space which was built inside of this mountain. This is where the team gets together weekly for meetings to test new game types and socialize. Inside you will find multiple floors of our office building with a centrally located elevator taking you to different floors including areas for work, entertainment, lounging and more. We invite you to stop by, explore our offices and try out a minigame!
The Datacenter
The basement of the office has the virtual representation of Apex Hosting Datacenter. Complete with hundreds of server racks and villagers working hard to monitor their services. If you've ever seen our marketing promotions of a Minecraft datacenter, this is the spot. The worlds largest actual minecraft server hosting datacenter created in game.
Mini Game Servers
The main hallways of the office contain a traditional Bungee Hub with portals leading off to various gametypes we offer on Apex Hosting. Come test out our game modes and play with friends games like TNT Run, Paintball, UHC, and more. We add new games here constantly and will be hosting events throughout the month on them.