Apex Affiliate Accounts
Last modified on Nov 25, 2021 in general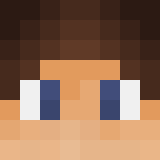 By ApexHosting
Apex Affiliate Accounts
Affiliate programs are an excellent method to make money online. The most profitable industry is traffic and if you learn how to build and target it you can sell other peoples products and make a killing off nothing more than a website and some creative linking. Most affiliate programs will over a one time commission of around 10-20%. This is average for a good product. Rarely though you will find a program that offers recurring income. An affiliate program that continues to pay month after month for every sale made.
Apex Hosting's Affiliate program offers 15% recurring monthly commissions on every sale you make for the lifetime of the client you signup. There are no rules of requirements to signup. Just follow the links below and get started today. The signup process takes a few seconds and you're instantly given your links and are ready to start profiting off of Minecraft Hosting today.
If you would like to signup you can log in to your current account here to activate your affiliate program and get your links and banners today. If you do not already have an account then you can register for one here and become an affiliate at no charge.